At the service of beauty
YOSHIDA provides medical devices and cosmetic tools that are characterized by the highest quality of materials used, extremely careful workmanship, and technological innovation.
Easy & intuitive control

The color LCD touch control panel ensures easy and intuitive operation. After turning on the menu, you can set the speed in the range from 10,000 to 40,000 rpm. You can turn the handpiece on or off by clicking on the animated picture or by pressing the START / PAUSE button. The power button is used to turn the entire system on and off, you don't have to unplug it.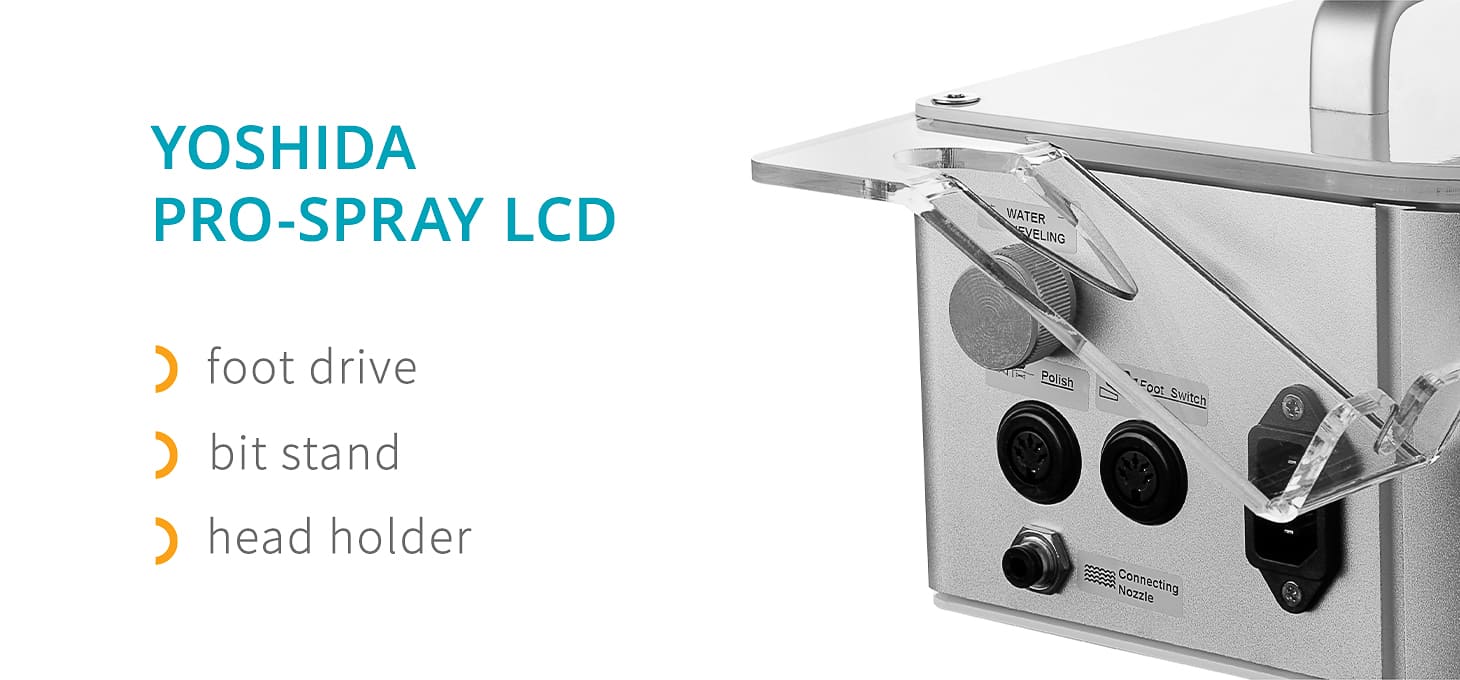 Perfect for your beauty salon/podiatry clinic

The modern YOSHIDA nail drill machine will be perfect for any task that awaits you at work in a beauty salon or in a podiatry clinic. The impressive metal housing and useful plastic elements perfectly match the appearance of this one-of-a-kind nail drill machine. A solid handle at the top of the housing will allow for easy portability.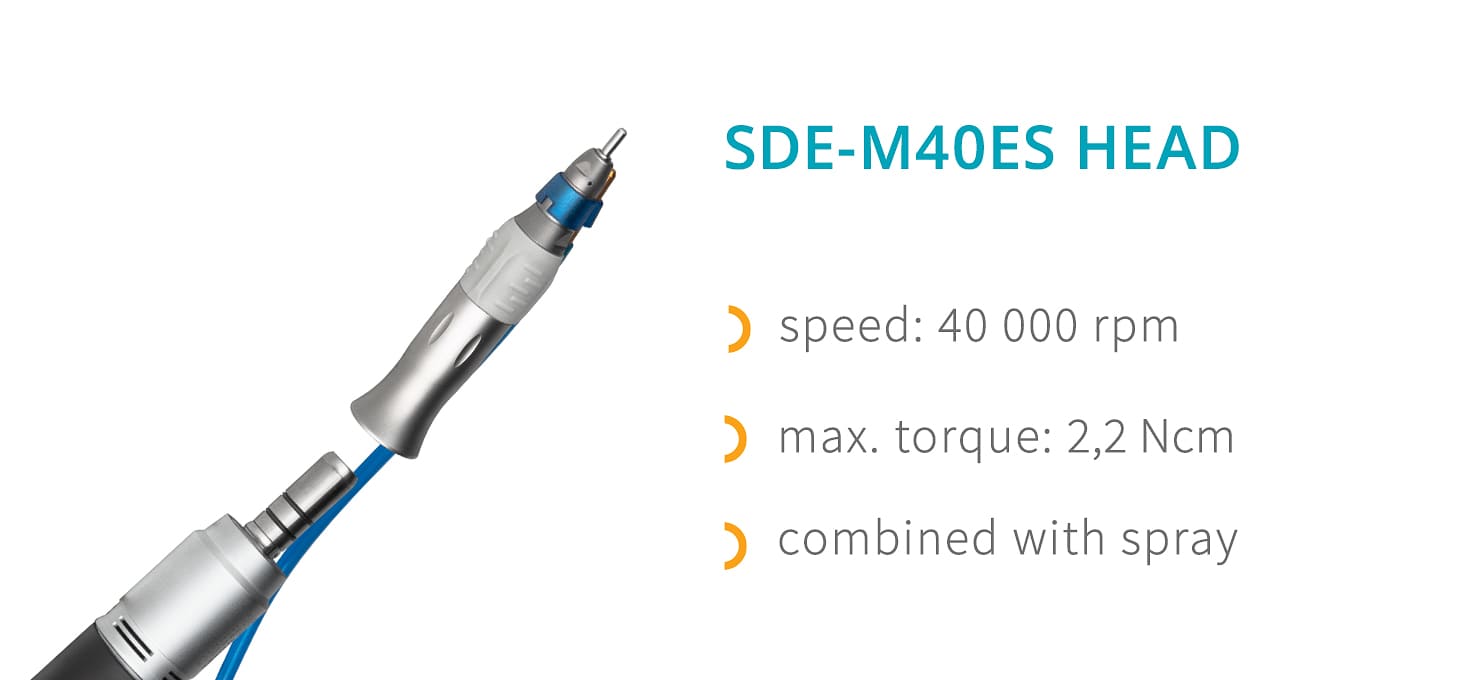 Unique handpiece with an attached spray
The handpiece of the device comes from the well-known brand Marathon. It is made of metal alloys and several plastic elements. It is light, vibration-free, and fits perfectly in the hand.

Use spray during treatment
The illuminated liquid container has a capacity of 250 ml. It is very easy to remove, clean, and refill. The fluid will be fed to the hose connected to the other end. The spray connected to the handpiece will be easily accessible during the procedure. Adjust the spray intensity by turning the knob. Switch the spray on or off with the button on the display.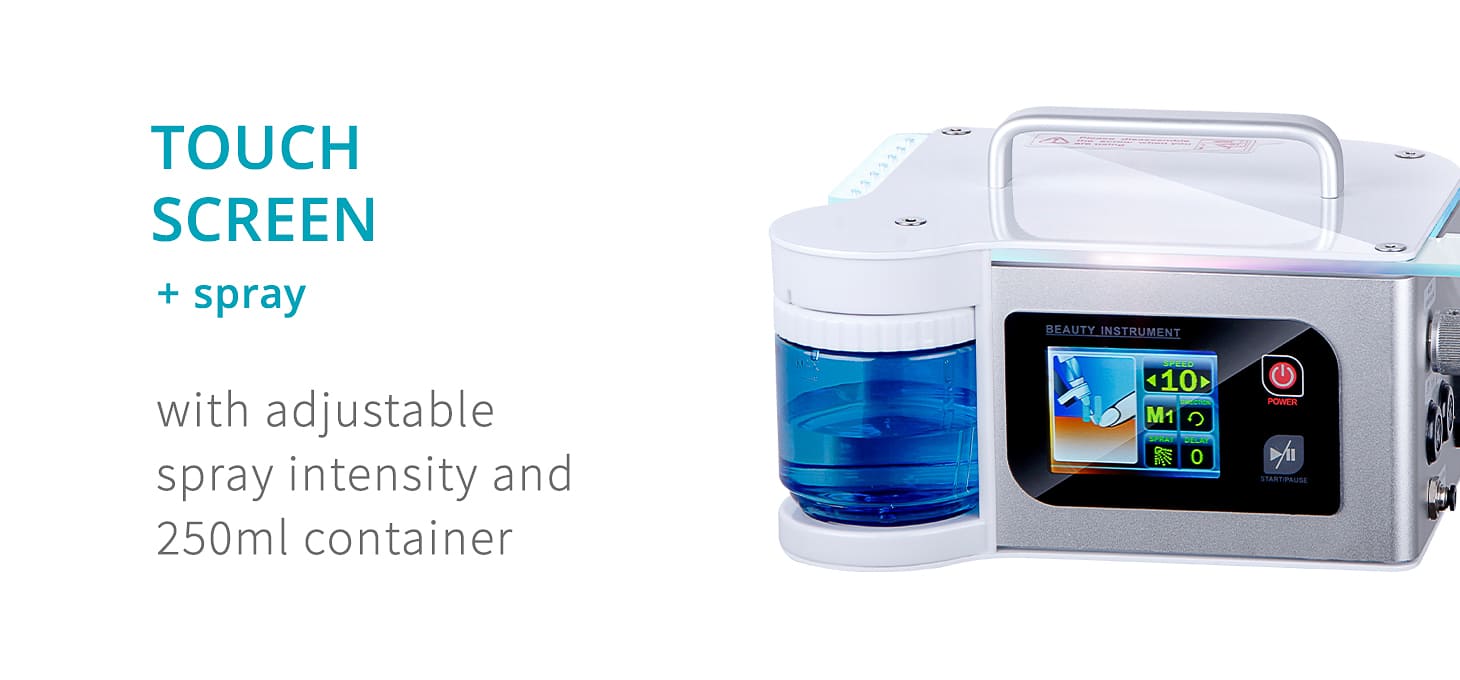 Additional solutions for greater comfort
On the left side of the device, there is a bit stand. A handpiece holder is attached to the right side. The foot drive can be connected (you will find it in the box) and used to activate/deactivate the handpiece operation.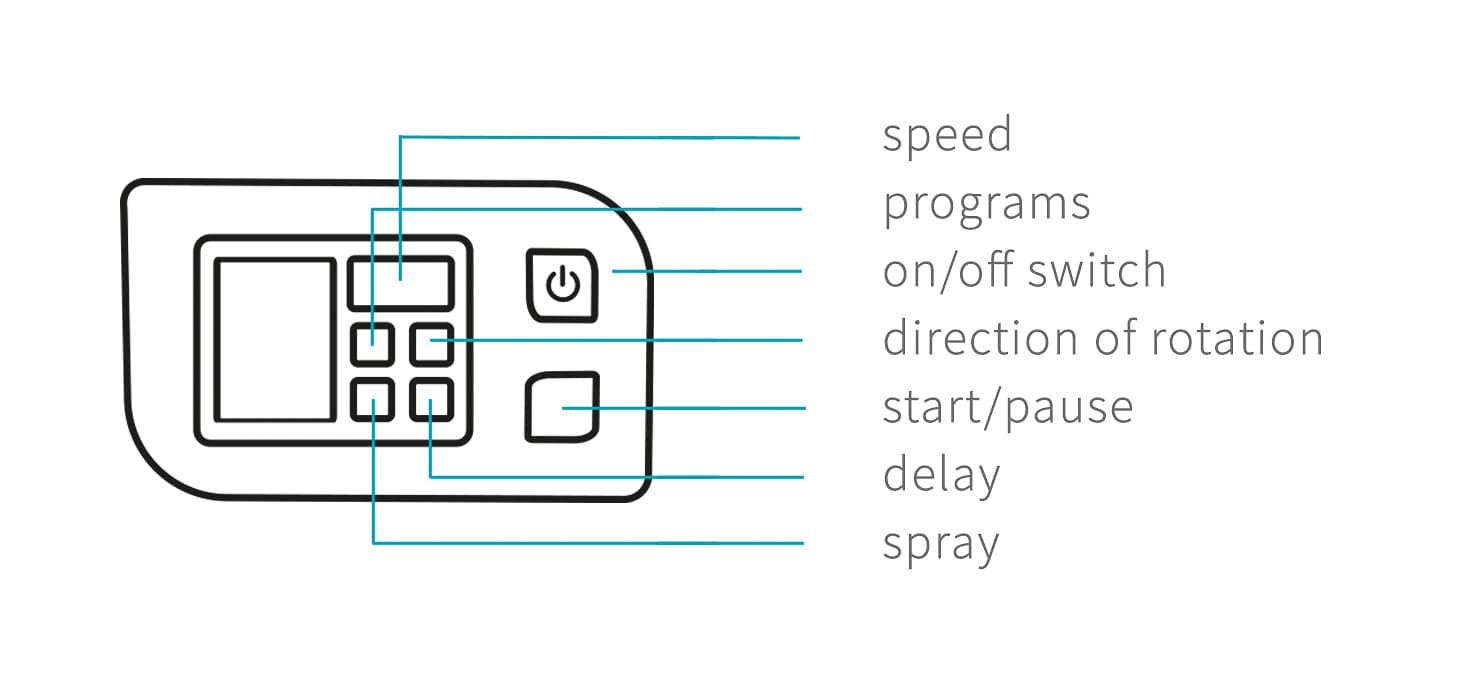 Program the system to make your work easier
The device can be programmed in 6 different modes. Each of them will contain a different speed and selected direction of rotation. You can also set whether the spray should be active or not in this mode.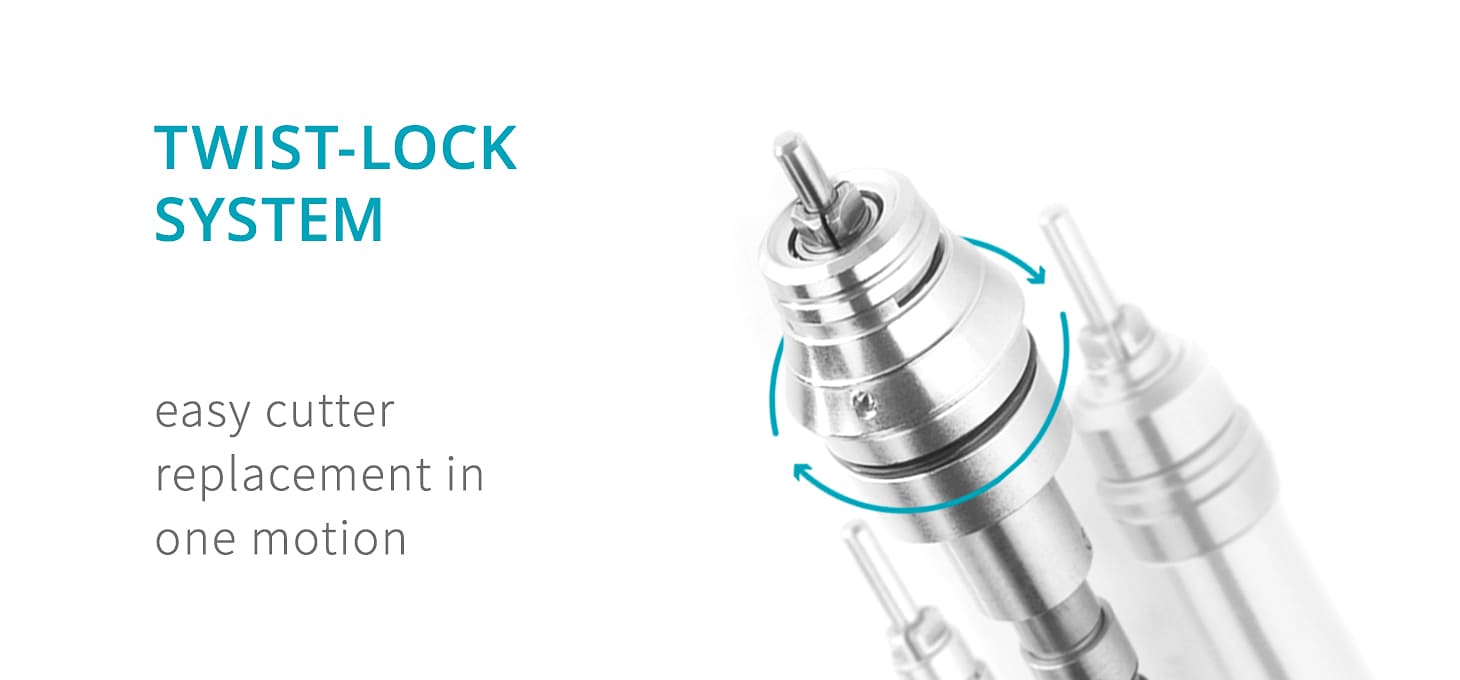 Twist-Lock: Easy bit change
Forget about using keys and spindles, the TWIST-LOCK handle is a solution that allows for quick and easy replacement of the cutter with one move. Turn left to unlock, loosen and replace bit. Turn right to close the lock and install the bit. The kit includes:
Nail drill machine control box (with container), handpiece (connected to the spray), foot drive, set of bits.
Specification:
• Professional and modern nail drill machine for all podiatry treatments. It also works well for working with fingernails.
• Adjustable rotation in the range from 10 to 40 thousand.
• Spray connected to a 250 ml container of liquid. Adjustable spray pattern.
• Color, touchscreen display with control panel.
• Programmable modes.
• Light and vibration-free Marathon handpiece
• Twist-Lock chuck system
• Foot drive included
• Warranty: 2 years
Specifications:
Power: 28 W
Voltage: 200-240 V
Dimensions: 14 cm high / 27 cm wide / 18.5 cm deep
Weight: 6.8 kg