SNIPPEX brand offers a wide range of cosmetic tools necessary for any salon. Thanks to their high-quality workmanship, professional accessories such as cuticle nippers, hoofs and tweezers, will ensure comfort and precision during treatments. Thanks to the ease of use, SNIPPEX cosmetic tools are used both in professional and home use.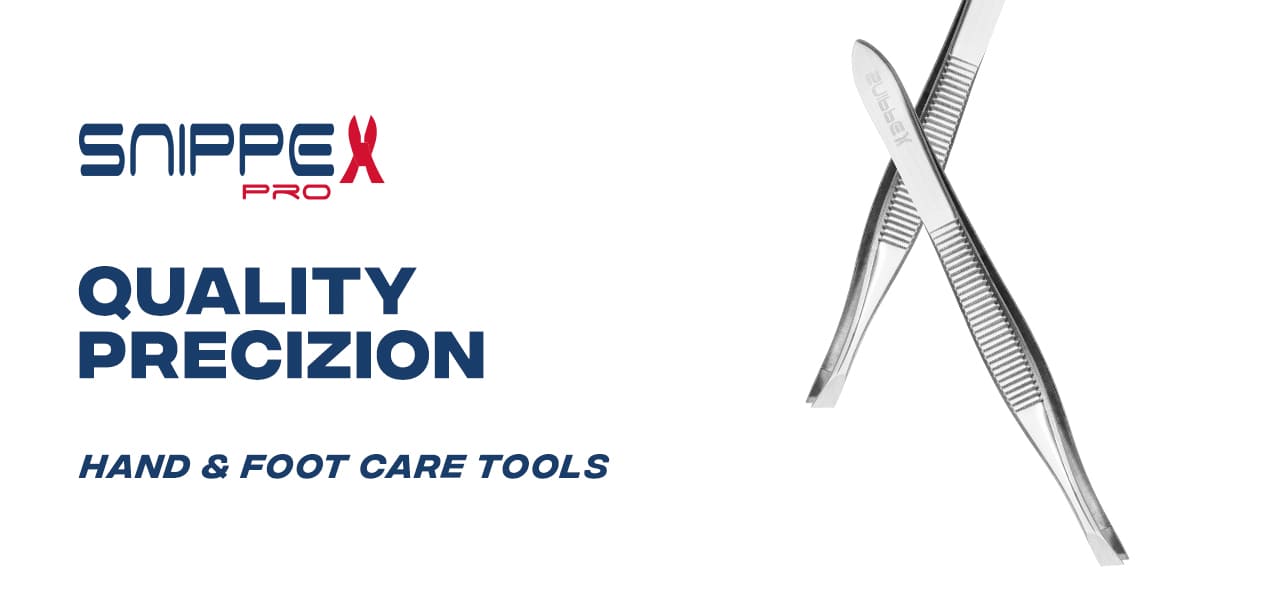 Precise tool
The SNIPPEX oblique tweezers will ensure adequate precision during eyebrow shaping procedures. Thanks to the appropriate profiling, the product will be perfect both in a professional office and in a home cosmetic kit.
Work comfort
Notches on the arms not only give the tweezers an interesting appearance, but also provide comfort in use, preventing the tool from slipping in the hand. Perfectly contacting tips guarantee extremely easy, effective and precise hair plucking or comfortable performance of other cosmetic procedures.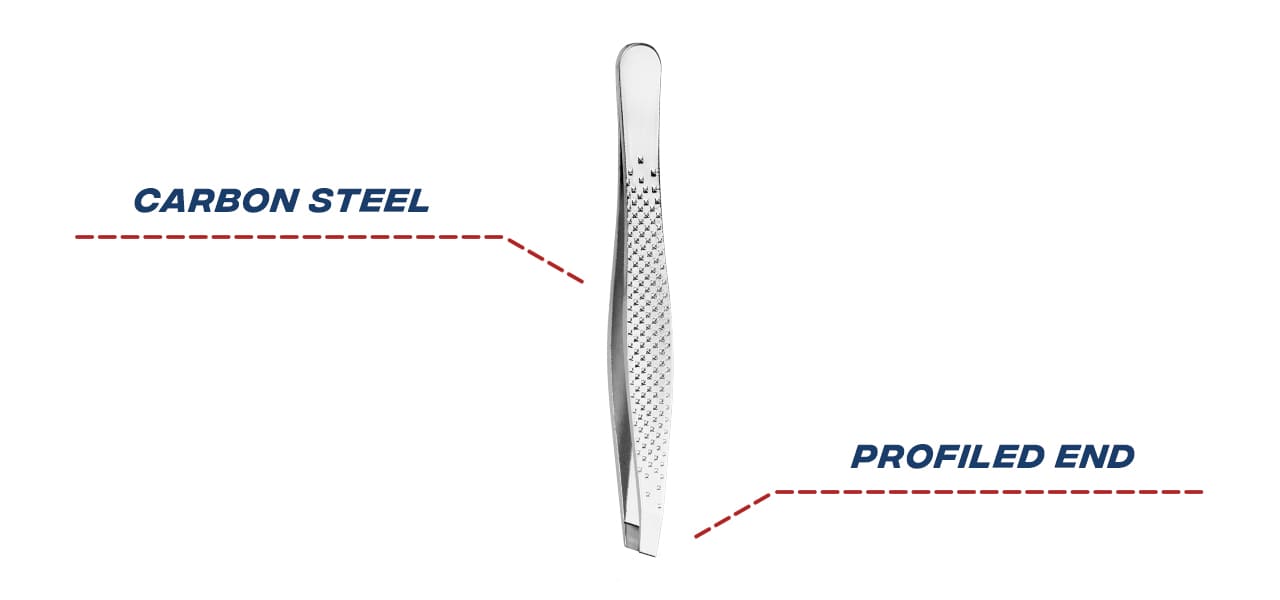 Durable and functional
The smooth, polished surface looks elegant and is easy to clean. The use of high-quality carbon steel makes it durable and resistant to dulling, as well as easy to clean. It is suitable for disinfection at low temperatures. It has a plug that keeps the arms of the tool jointed when finished. This allows the tweezers to be stored safely and prevents the tip from becoming dull.
Dimensions:
Tip width: 3 mm
Length of tweezers: 9,5 cm