For many years, the ACTIVESHOP brand has been offering a wide range of products that are suitable for professional use in many industries. In the available assortment you can find items from various categories, from small essential accessories to specialized equipment.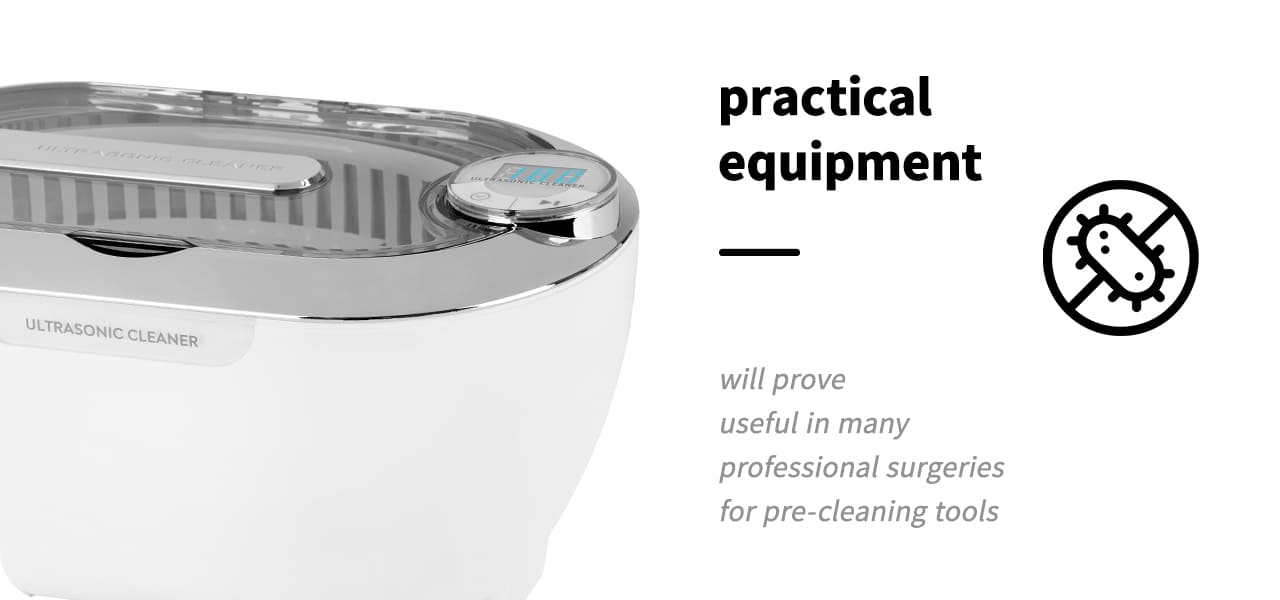 A simple way to clean delicate items
The ACD-3840 ultrasonic cleaner is a device characterized by high efficiency in removing various types of impurities without damaging the objects undergoing the process. It will be perfect for many professional clinics for the initial cleaning of tools. It will also be used at home, allowing for thorough removal of impurities from jewellery, watches or glasses and other small items.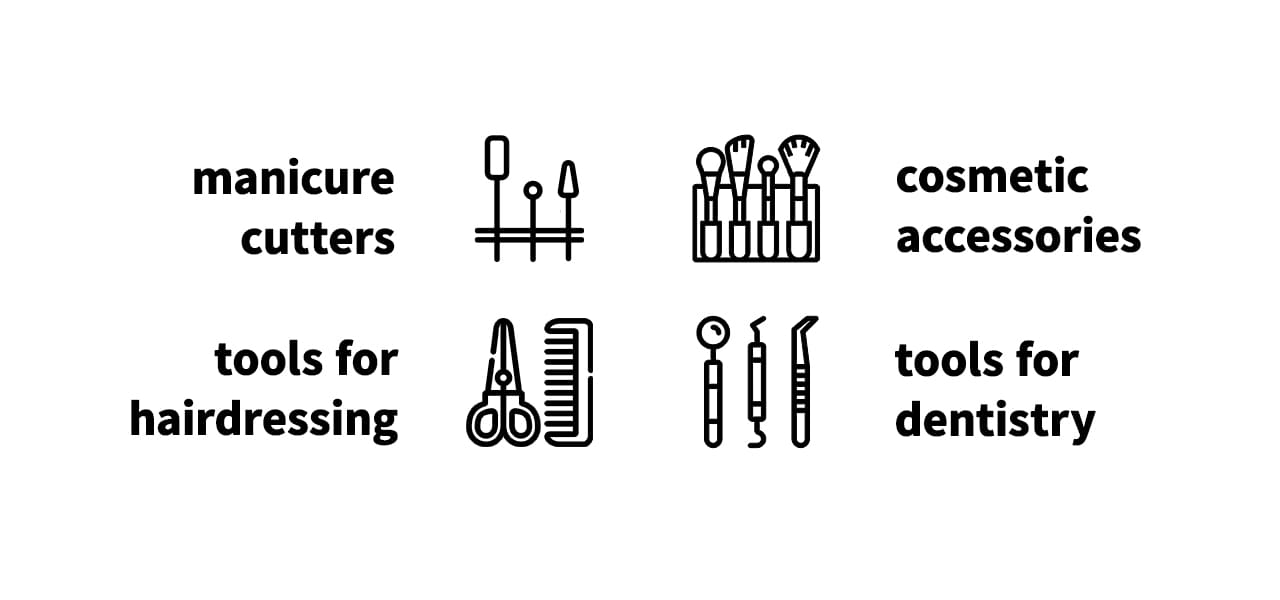 Functionalities to facilitate disinfection
This device has a wide range of applications, not only in cosmetology or medicine. It facilitates the disinfection of various types of cosmetic accessories, including nail drill cutters or microdermabrasion heads, as well as dental, hairdressing and cosmetic instruments. The washer has a timer function, and the digital display counts down the duration of the process, allowing you to control it. The default washing time is 180 s, but it can be adjusted in the range of 90 s, 180 s, 280 s, 380 s, 480 s. A special disinfecting liquid can be used to increase cleaning efficiency, taking care of the concentration in accordance with the manufacturer's recommendations.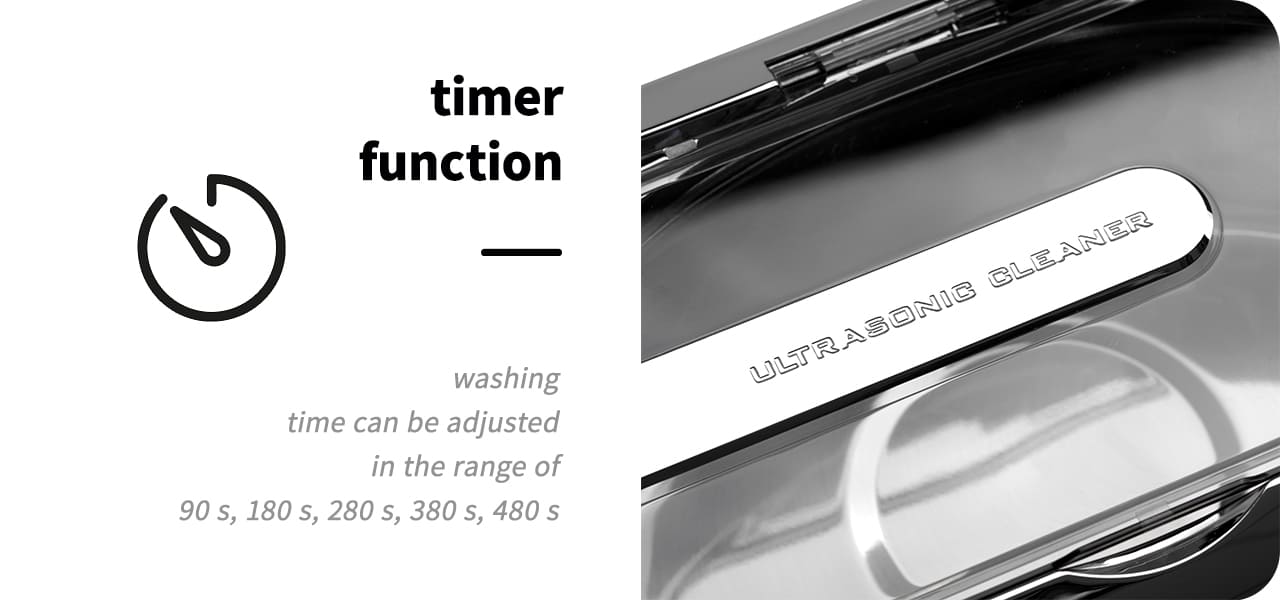 Simple design of a practical cleaner
The handy device, thanks to its small size, is very easy to transport, and additionally it does not take up unnecessary space in the salon. The aesthetic, minimalist construction is made of plastic in shades of white, and the transparent lid allows you to observe the process. Polished elements in shades of silver give the device an elegant touch. The inside of the container has a maximum fill mark (up to 500 ml). The stability of the device is ensured by non-slip feet.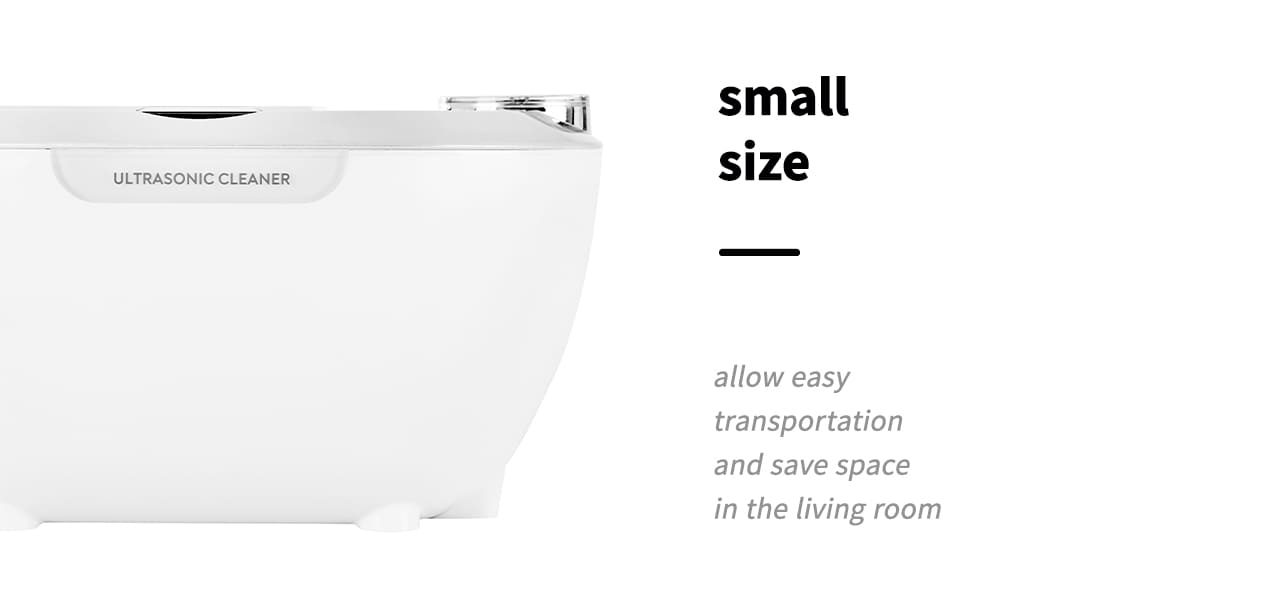 Remember that the effectiveness of ultrasonic cleaning is affected by:
• process time,
• shape of the elements to be washed,
• applied chemical preparations,
• ultrasound power and frequency,
• temperature.
Dimensions: 22×13,3×11,8 cm
Set includes: cleaner, plastic basket.
Data:
Housing color: shades of white
Shutdown timer: 90-480 s
Max. filling: 500 ml
Min. filling: 200 ml
Vibration frequency: 42 Hz
Power: 31 W
Voltage: 220-240 V