OCHO NAILS is a unique brand focusing on professional products for nail stylists. Among them are hybrid polishes, gels, specialized lamps and nail care accessories. The OCHO NAILS products will meet the requirements of experienced users, as well as beginners in the field of manicure.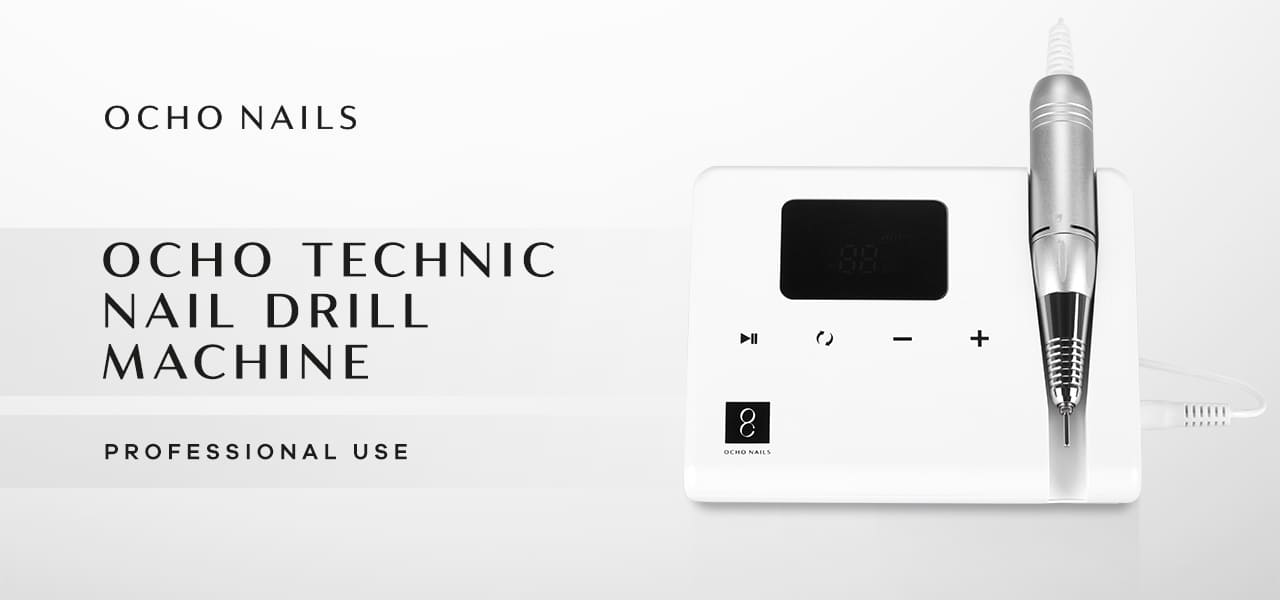 Efficient preparation of nails and cuticles
The OCHO TECHNIC professional nail drill machine will be perfect for manicure and pedicure treatments. It significantly facilitates the removal of remnants of previous stylings and preparation of nails for further preparations. Elegant yet modern design makes the device fit perfectly into any interior, and because of its intuitive operation it will be perfect for both professionals and beginners.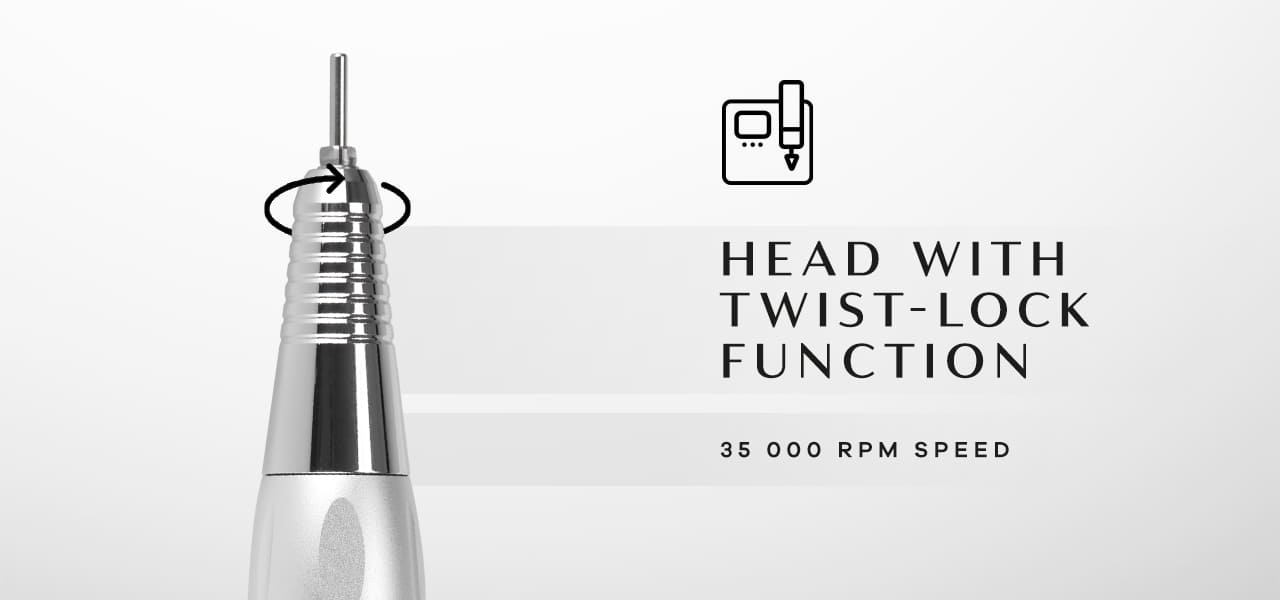 Ergonomic head with Twist-Lock locking mechanism
The nail drill head is very functional and precise, and it fits perfectly in the hand. The easy-to-use Twist-Lock system, which it is equipped with, allows to change cutters quickly and effortlessly. This makes working with this device extremely easy and intuitive, which will be appreciated by even more demanding users. The ergonomic shape, lightness and proper balance of the head ensure comfortable use, while the solid construction and significant reduction of vibrations guarantee precise and safe work. The applied solutions prevent excessive hand fatigue.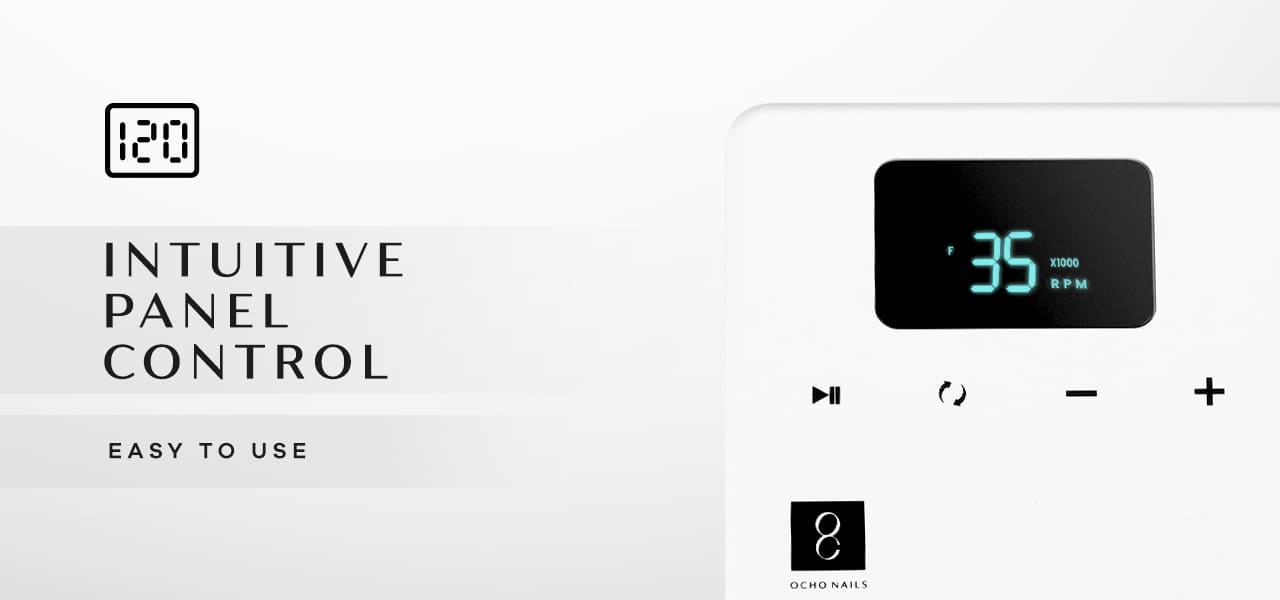 Precision and functionality
The nail drill machine is equipped with a digital display, which informs about the current rotational speed, direction of rotation and enables their smooth adjustment using an intuitive touch panel. The device works quietly and has a special place to put the head conveniently, which facilitates storage and prevents damage.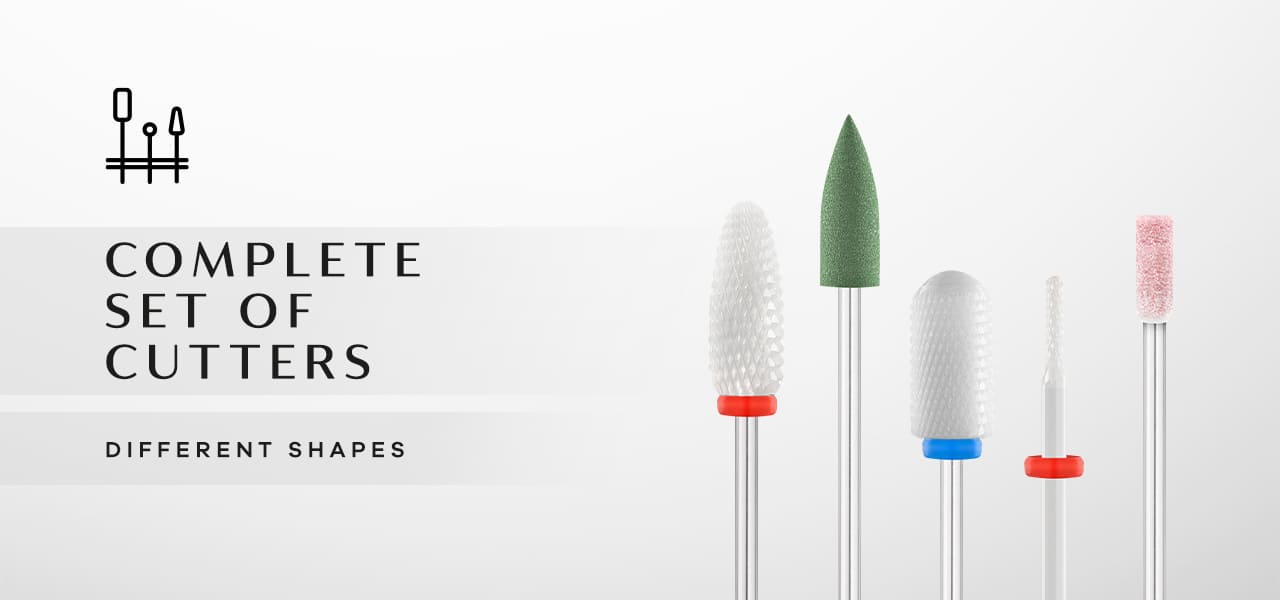 Complete set of cutters for comfortable and efficient work
Choosing the right cutters is the key to comfortable and effective work with the nail drill machine. The cutter set included with the OCHO TECHNIC nail drill machine offers a variety of shapes and gradations, allowing you to easily perform a wide range of treatments. The set includes ceramic and sandstone cutters, which are suitable for both professional users and begginers. In order to expand the cutter collection with other shapes or gradations, we encourage you to take a look at the "cutters" tab.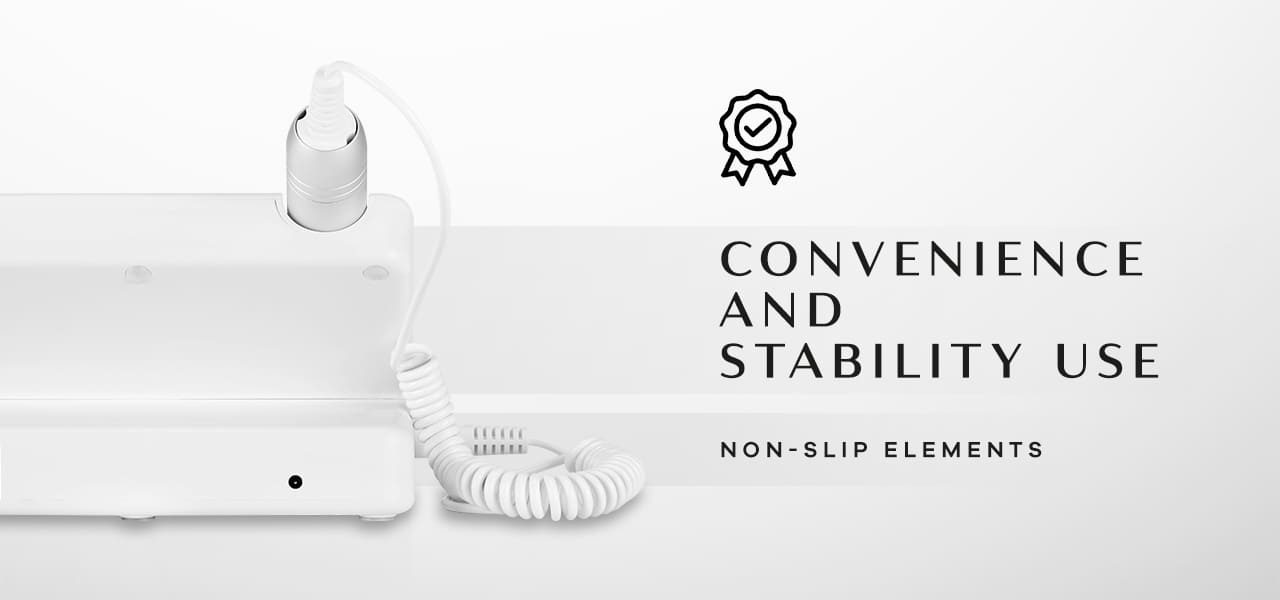 Modern, minimalist design
The look of the nail drill machine is sure to delight those who appreciate minimalist and modern solutions. The simple case in shades of white and with a matte finish makes the device look very elegant and neat. Non-slip elements ensure stability during procedures. In addition, this nail drill machine is small and easy to transport, allowing it to be used both in a beauty salon, mobile services and at home. It is an excellent choice for those who appreciate not only functionality, but also aesthetics and design.
The set includes: nail drill machine base, head, power supply, set of 5 cutters, instructions.
Data:
Color: white
Rotation speed: 35 000 RPM
Head with Twist-Lock mechanism
Power: 65 W
Power supply: wired
Voltage: 110-220 V
Warranty: 12 months