OCHO PRO is a unique brand that provides high-quality tools for the beauty industry. OCHO PRO has set itself the goal of creating and constantly improving tools that help in the performance of treatments and in daily care.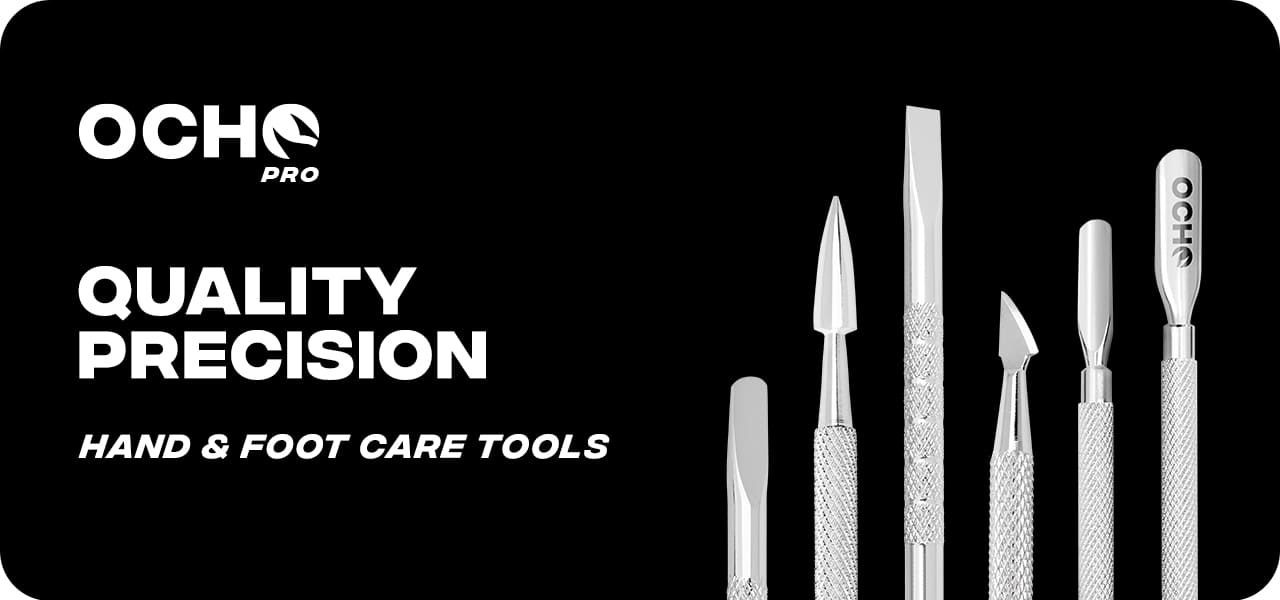 Ocho Pro Cuticle Pusher is perfectly suitable for manicure and pedicure. It is used to wipe the epidermis and to effectively move cuticles, pellets and any gel and acrylic residues from the nail plate.
It is properly contoured, fits perfectly in the hand (like a pen) and has a nice look.
It has various features that testify to the high quality of the product:
It is made of special stainless steel, which is used in the production of surgical instruments.
It has two ends (a straight flat chisel and a flat chisel – slightly rounded)
The handle is notched in the certain spots, so it will not slip in your hand while working.
Suitable for autoclave sterilisation and chemical disinfection.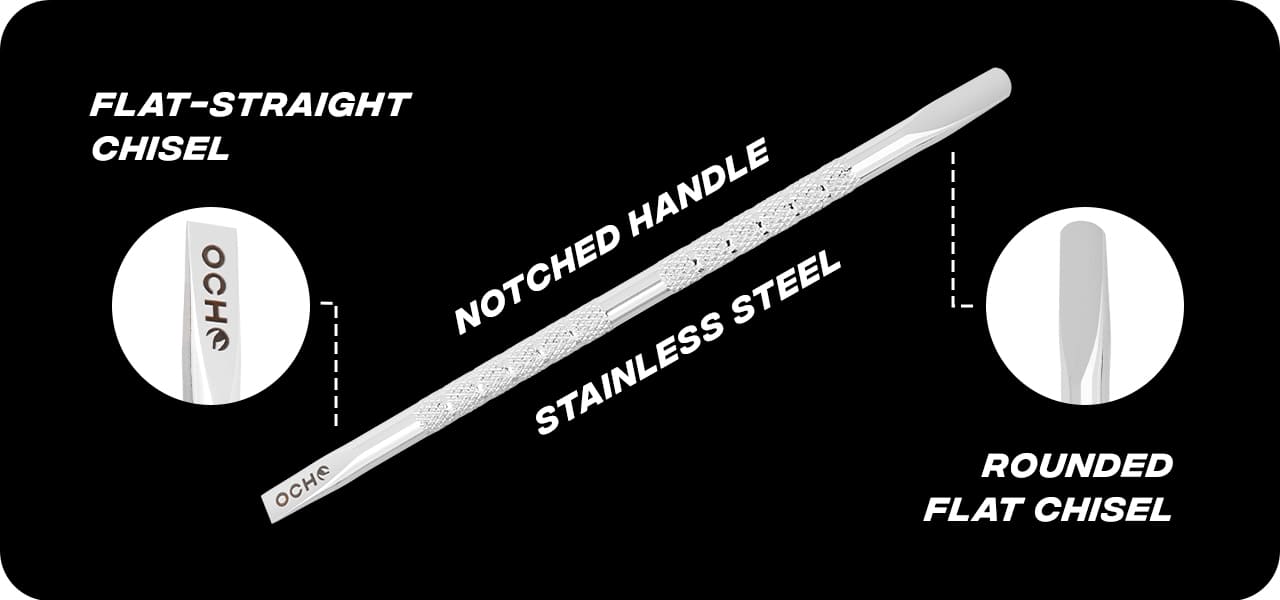 Length: 12 cm
The length of the tips: 17 mm