The OCHO NAILS is a unique brand focusing on professional products for nail stylists. Its assortment includes hybrid nail polishes, nail gels, specialized lamps and nail care accessories. The OCHO NAILS products will meet the requirements of experienced users and those just beginning their adventure with manicures.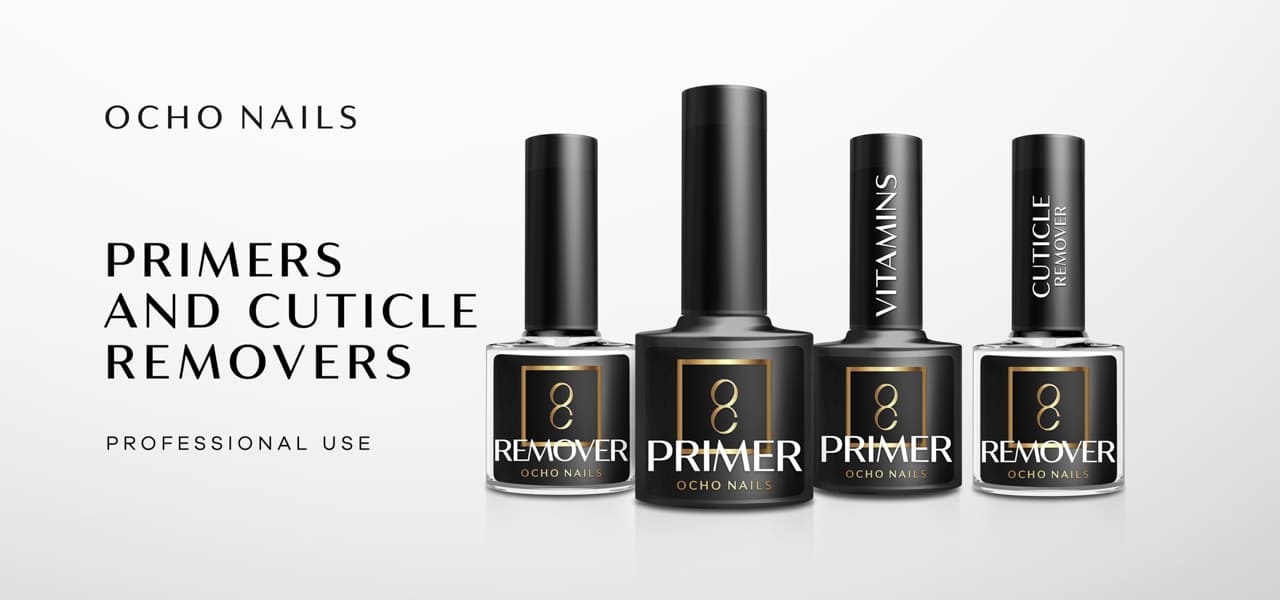 Maximum adhesion and extension of manicure durability
The OCHO NAILS VITAMINS acid-free primer ensures greater adhesion of nail bases and gels, thereby extending the durability of the nail design. It also protects the manicure from the formation of air pockets that can lead to dangerous infections. The primer formula is gentle and universal, and will work well for most users. The content of carefully selected active ingredients makes it visibly strengthens the natural nail plate, effectively nurturing it.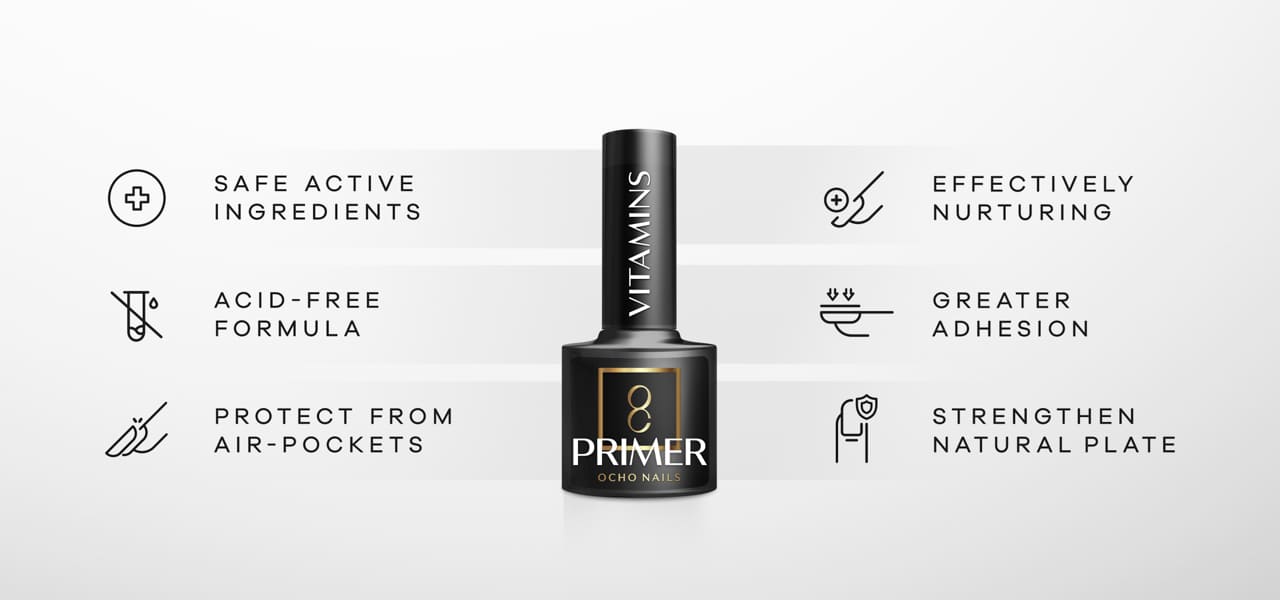 A solution especially for brittle and dry nails
The primer does not contain methacrylic acid, so it is gentle and has a less invasive formula than its acidic counterparts. The product effectively supports the problematic plate. The complex formula, which includes inositol, retinol, rose seed oil and chestnut seed extract, intensively nourishes split nails, caring for them.
How to use the primer?
1. Prepare the nail plate properly – clean, matte and degrease.
2. Apply a small amount of product, carefully avoiding the cuticles, and wait a few tens of seconds to dry. A delicate sticky layer of the product should remain on the surface, ensuring greater durability of the styling.
3. Then apply a base coat or nail gel.