The OCHO NAILS is a unique brand focusing on professional products for nail stylists. Its assortment includes hybrid nail polishes, nail gels, specialized lamps and nail care accessories. The OCHO NAILS products will meet the requirements of experienced users and those just beginning their adventure with manicures.
Building UV gel with phenomenal effects
The single-phase OCHO NAILS GEL with self-leveling properties responds to a range of needs of both professional nail stylists and slightly less experienced users. It will allow you to create all the stylizations of your dreams in a simple and quick way!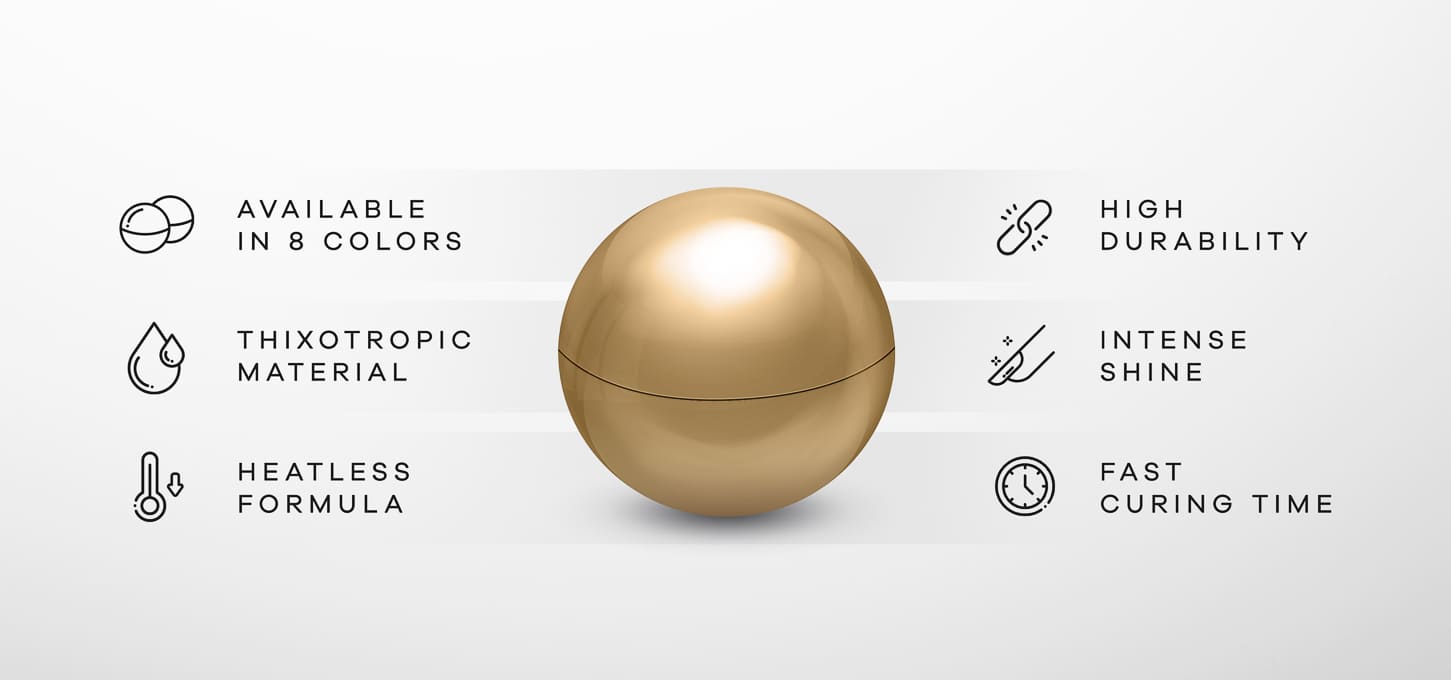 A palette of accurate solutions
The gel will be perfect for extending nails, giving them a perfect shape and creating fancy and, above all, durable stylizations. Thanks to thixotropy (so-called liquid memory), it is easy to apply, does not drip and does not flood the cuticles, thus facilitating comfortable performing a manicure. Working with OCHO NAILS GEL is easy! The formula used makes it easy to work with, and reduces the burning sensation during curing.
Ocho Nails Gel is available in 4 colors:
• LIGHT PINK – a slightly milky pink, which will be perfect for stylizations such as baby boomer or french manicure, but also on its own for everyday use;
• PINK – a candy pink that looks great as a full manicure, but is also an excellent base for other stylizations;
• COVER – a covering nude shade, will be suitable as a natural, everyday manicure, guaranteeing a well-groomed look of the hands;
• CLEAR – a transparent, which allows you to build an appropriate base for further styling, smoothing out the curves of the plate.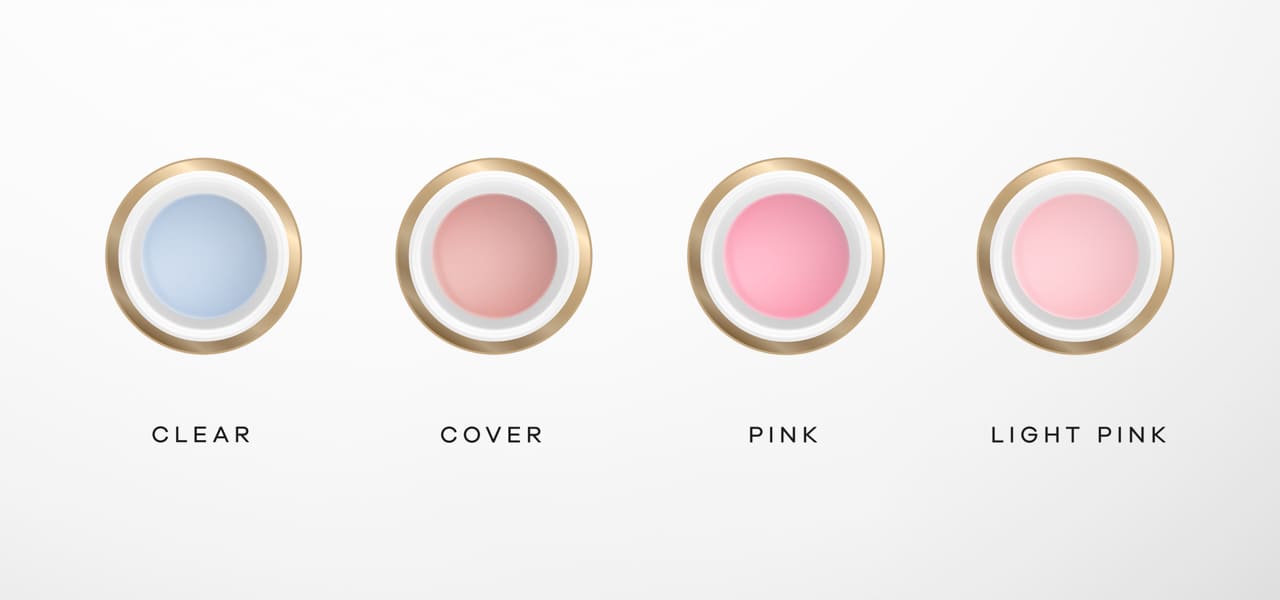 How to properly apply gel on nails?
1. Before starting the procedure, thoroughly disinfect with an antiseptic fluid your own and the client's hands and prepare the workplace accordingly.
2. Using a file with the appropriate gradation, give the nails the desired shape, gently matte the plate with a polishing block, if necessary, prepare the cuticles.
3. Rinse the nail plate with a cotton pad soaked in degreaser. Additionally, you can use a primer. It is also worth making a base coat rub to increase durability and adhesion as well as protect the nail plate.
4. In order to extend the nails, a properly prepared template should be placed, making sure that it adheres snugly. Then apply the gel and build the nail framework. Cure it in the lamp.
5. Remove the form, and then apply the gel to the created framework, creating a stylization. It is important to remember to take care of the so-called C-curve. Cure the styling in the lamp.
6. Wash the surface of the gel with a cleanser. Then, use a file to give the nails the right shape and smooth the styling surface with a polishing block.
7. Apply the top coat and cure in the lamp. Wipe the whole thing with a cleaner if necessary. For better care, we recommend applying nourishing oil to the cuticles around the nails.