The 4Rico furniture combines functionality and comfort. The hockers and make-up chairs available in their offer are distinguished by a wide selection of patterns, colors and upholstery materials. They will be a sophisticated accent of any space – both in professional and home use.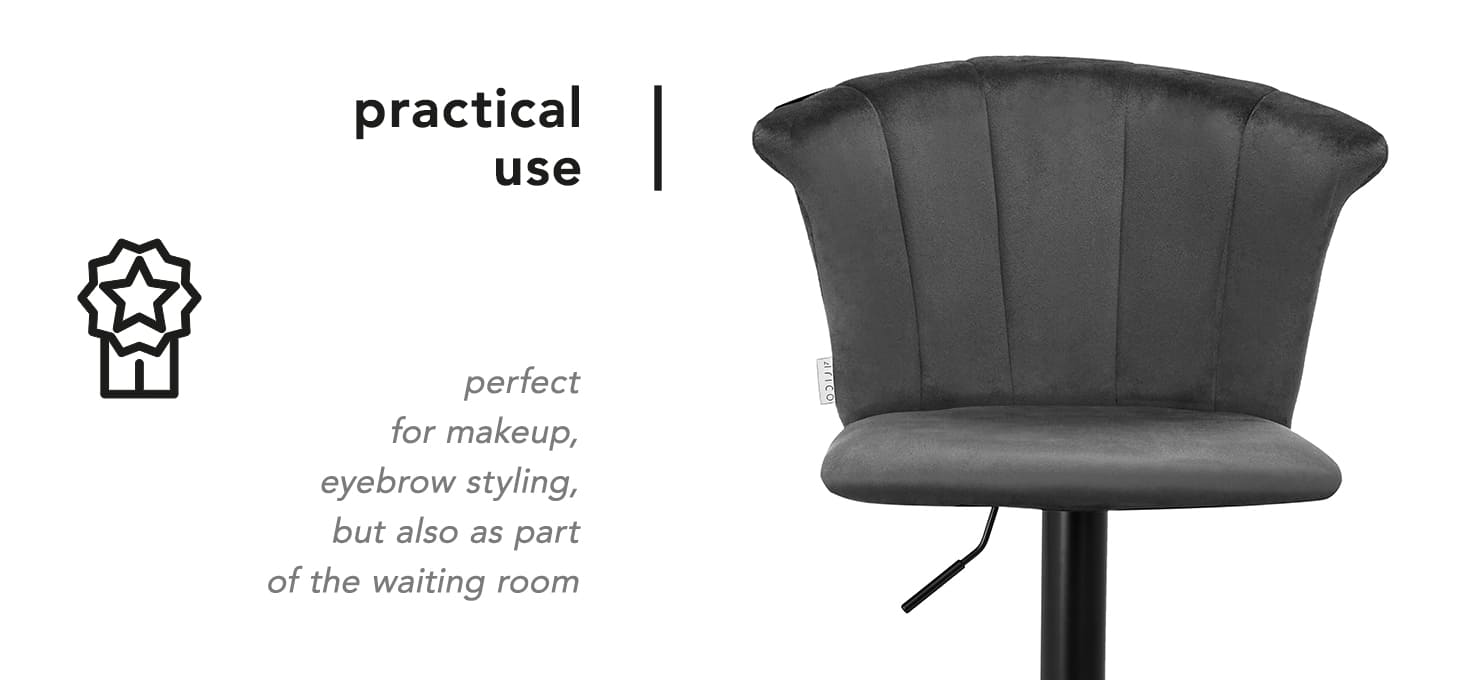 An elegant element of a beauty salon
The 4Rico QS-B801 hocker combines high quality with functionality and impresses with its luxurious design. It will be perfect for treatments such as make-up or eyebrow shaping and also be an elegant element of the reception desk in a beauty salon, emphasizing the exclusive character of the interior.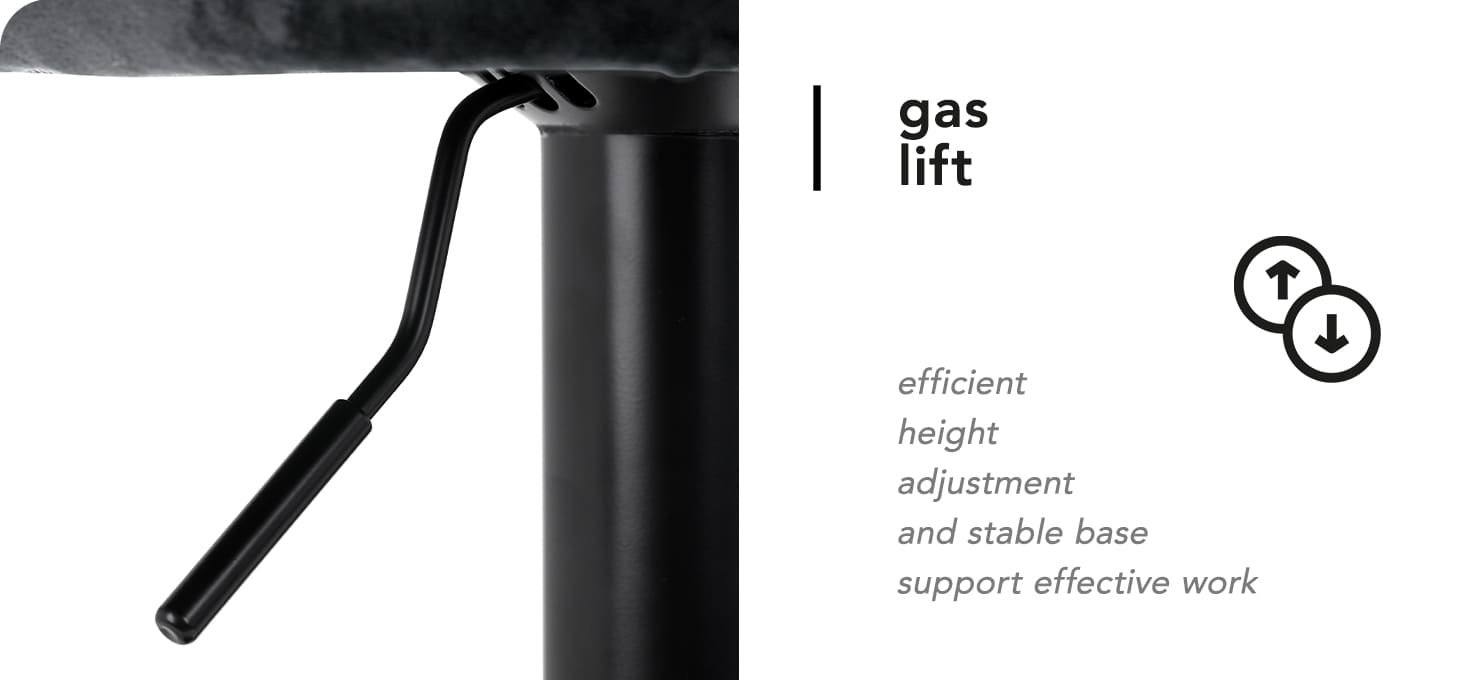 Height adjustment with gas lift
Equipped with a solid gas lift, the hocker allows for easy and smooth height adjustment within 60-80 cm and guarantees safety of use. This allows you to adjust the piece of furniture to individual needs and treatments carried out at the time, ensuring high comfort of use – both when applying make-up, styling eyebrows, and during other procedures.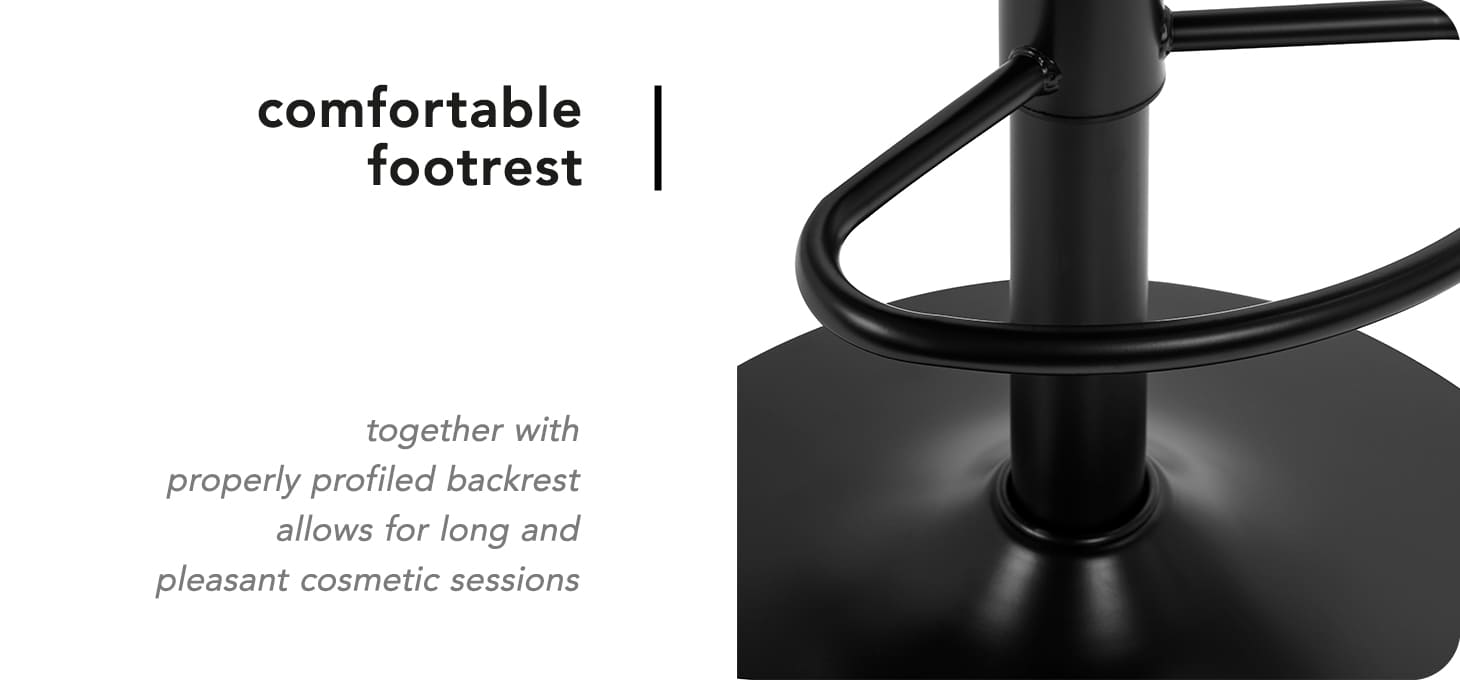 Facilities for the comfort of use
The furniture has an ergonomic foot support and a properly profiled backrest. These features provide adequate body support, which reduces muscle tension, allowing for long and pleasant beauty sessions. In addition, the free rotation of the hocker allows you to easily change the position, which significantly increases the efficiency of work.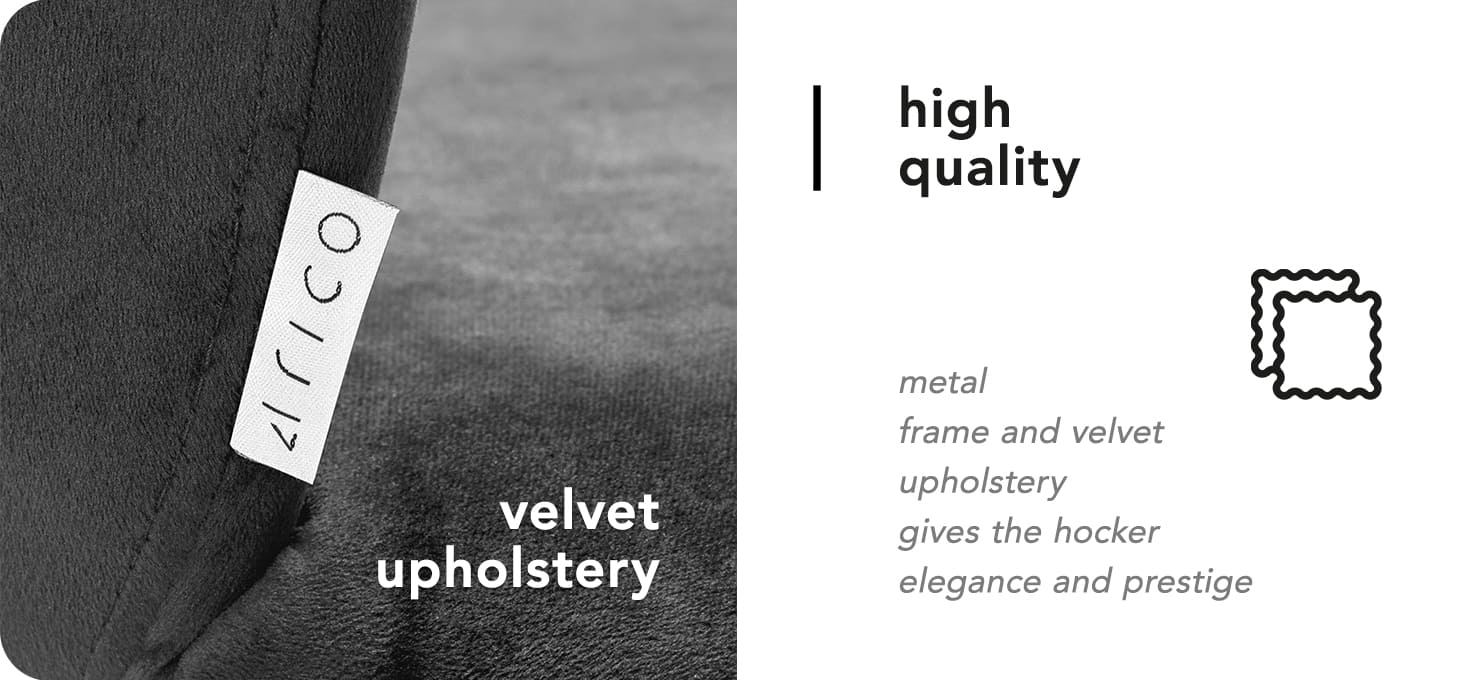 Minimalistic, stylish finish
Pleasant-to-the-touch, velvet upholstery in shades of gray gives the hocker an exclusive character, and aesthetic stitching on the backrest, imitating the shape of a shell, emphasize the unique appearance of the furniture. The minimalist finish makes the piece of furniture fit perfectly into any interior. The matte-finished frame in shades of black adds elegance and prestige, perfectly matching the velvet.
The dimensions of the stool are given in the photo.
Data:
Actuator: gas-powered
Upholstery material: velvet
Upholstery color: shades of gray
Frame color: shades of black