Champion among nail drill machines
The new & updated version of Marathon 3 Champion nail drill machine machine from the Korean company Saeyang is a great tool for an ideal manicure or pedicure. The company received multiple awards for exceptional achievements, and its products are recommended by professional nail stylists. Almost five decades of experience is a guarantee of obtaining a product of the highest quality.

Solutions that serve you
This nail drill machine can be operated both manually and by using the foot thanks to the included foot drive. Newest handpiece SH30N is of a masterful quality and is distinguished by a torque of 2.9 Ncm and a speed ranging from 0 to 30 thousand revolutions. It's very light (160g) and the cable is 1,5 m long. Its shape resembles a pen (dimensions: 129 x 22 mm). The set includes a handpiece stand for securing the device in a safe and stable place during the procedure.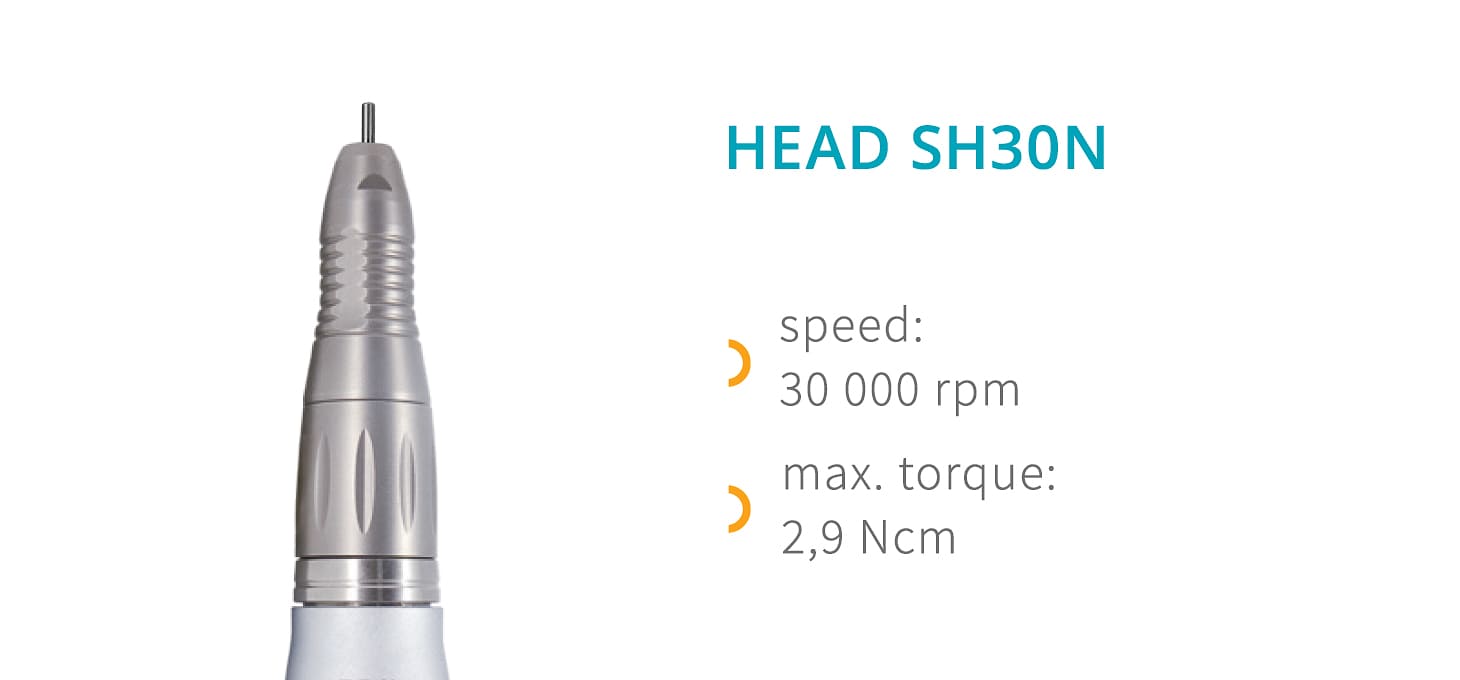 Do it with pure pleasure
Perfect for work in a beauty salon and at home. The design is highly user-friendly and will allow for an extremely efficient treatment. Its facilities will also ensure comfortable work.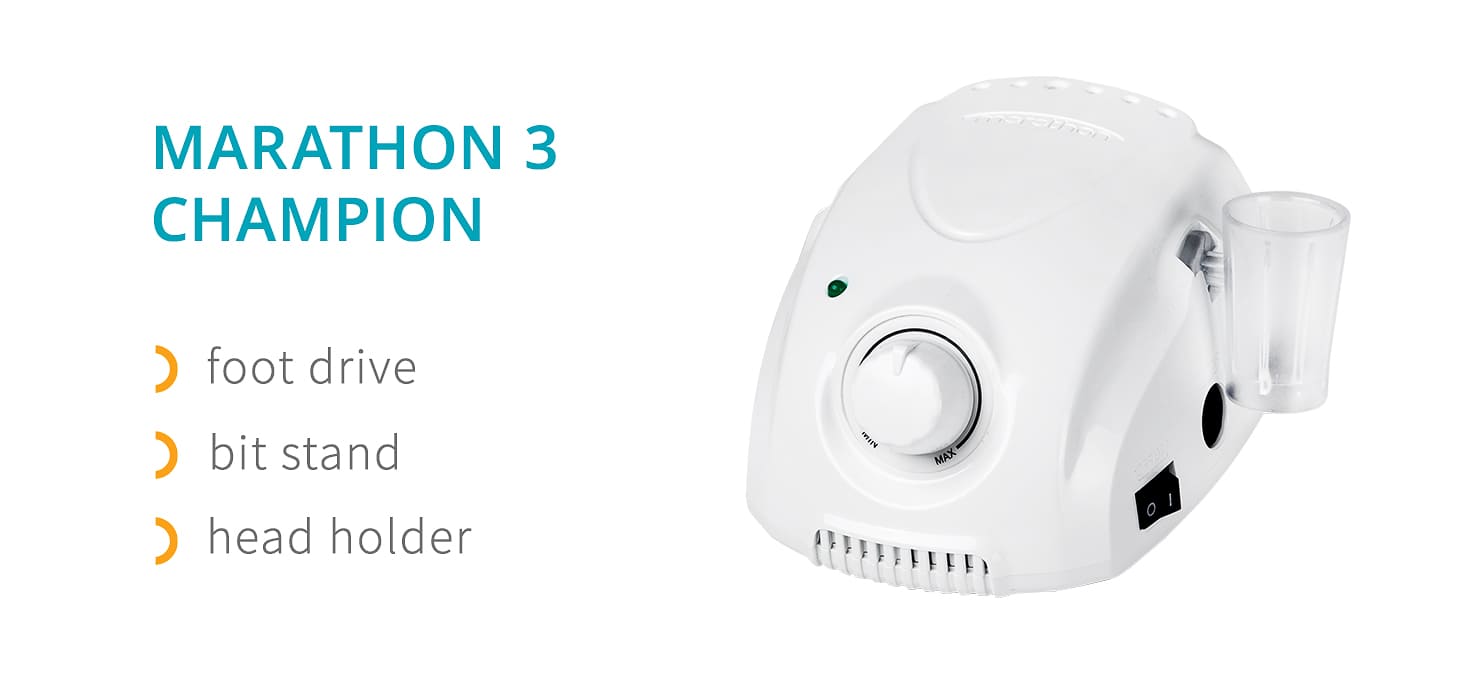 Modern look and precise workmanship
The Marathon 3 Champion nail drill machine will fit perfectly as an element of any beauty salon, regardless of the decor. The device ensures quiet operation. Vibrations of the handpiece were completely eliminated which allows the procedure to be performed calmly and steadily.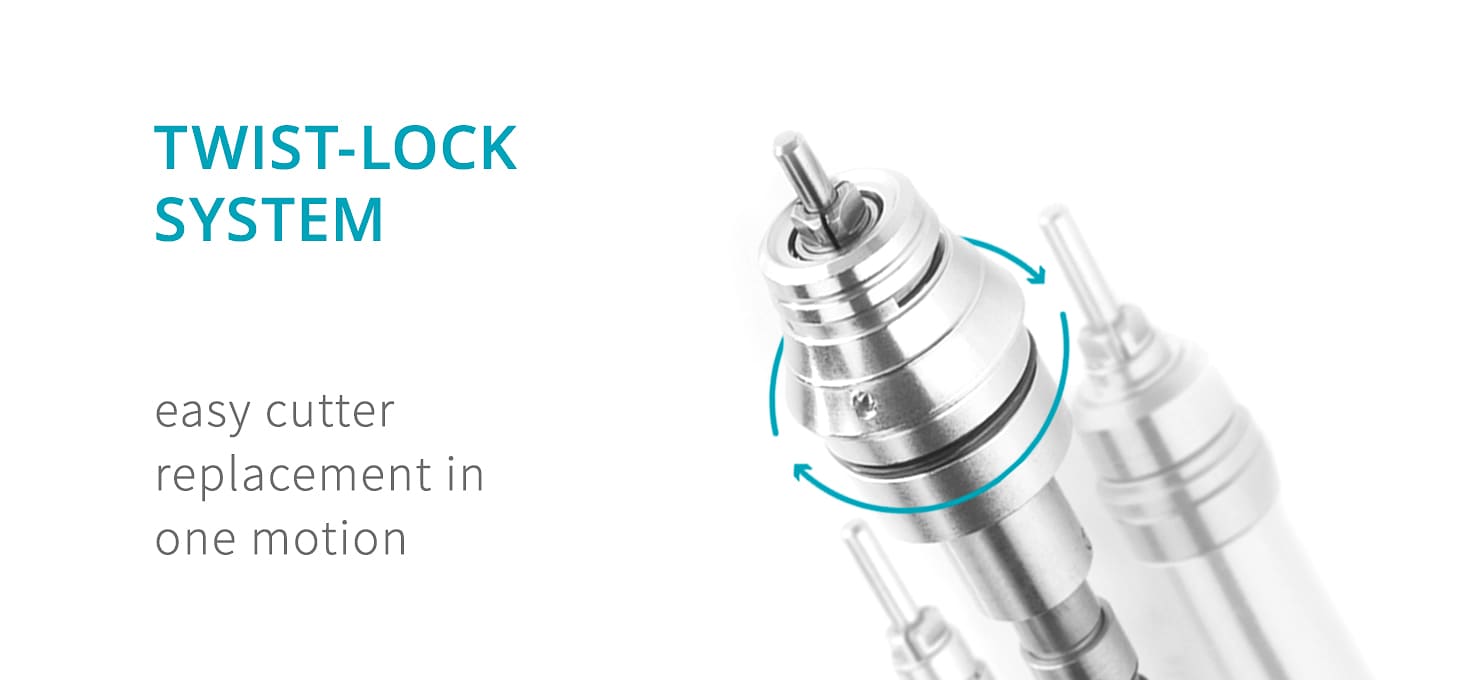 Click system
The Click system was created to eliminate the problem of premature failure of the machine caused by the potentiometer being left turned on. Now we will hear a click sound by turning the potentiometer on & off. It is a simple but effective protection against burning of the handpiece motor.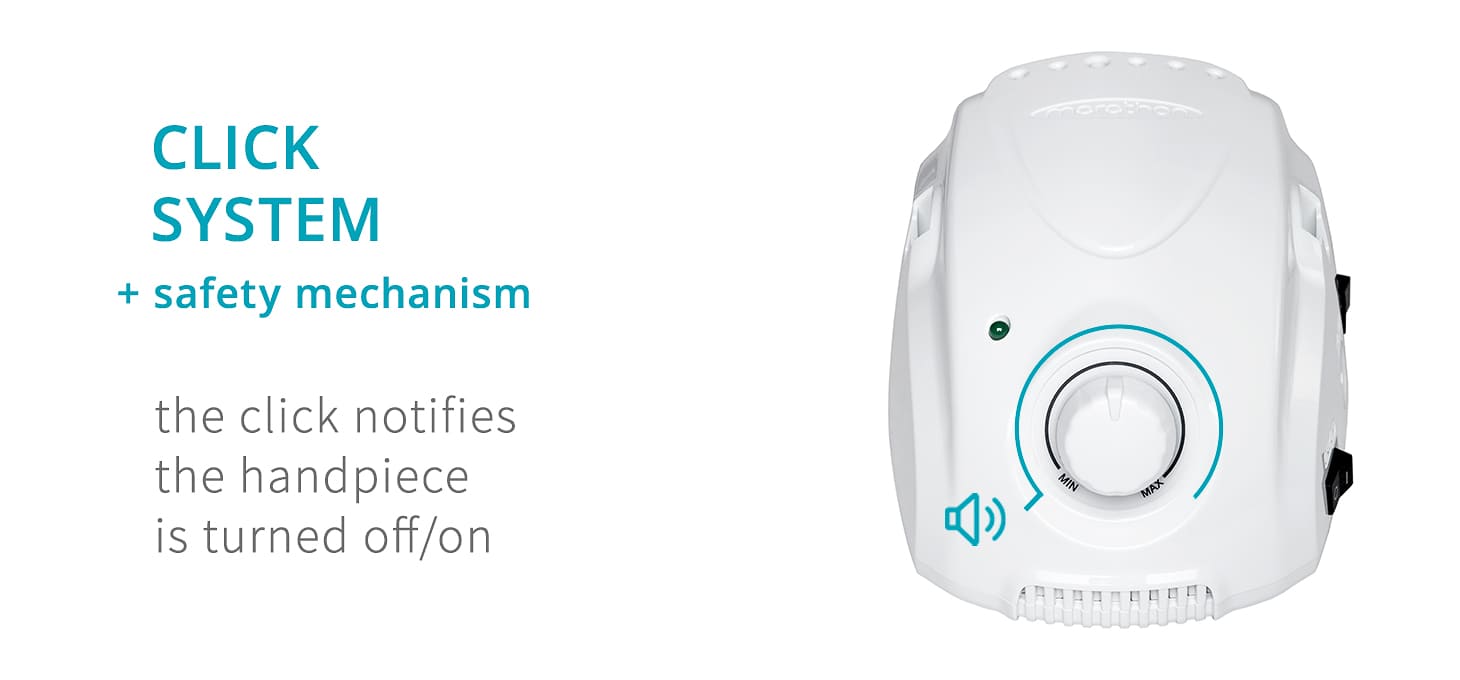 Twist-Lock: Easy bit change
Forget the use of keys and spindles, TWIST-LOCK chuck system is a solution that allows for quick and easy replacement of the bit with one move. Turn left to unlock, loosen and replace bit. Turn right to close the lock and attach the bit.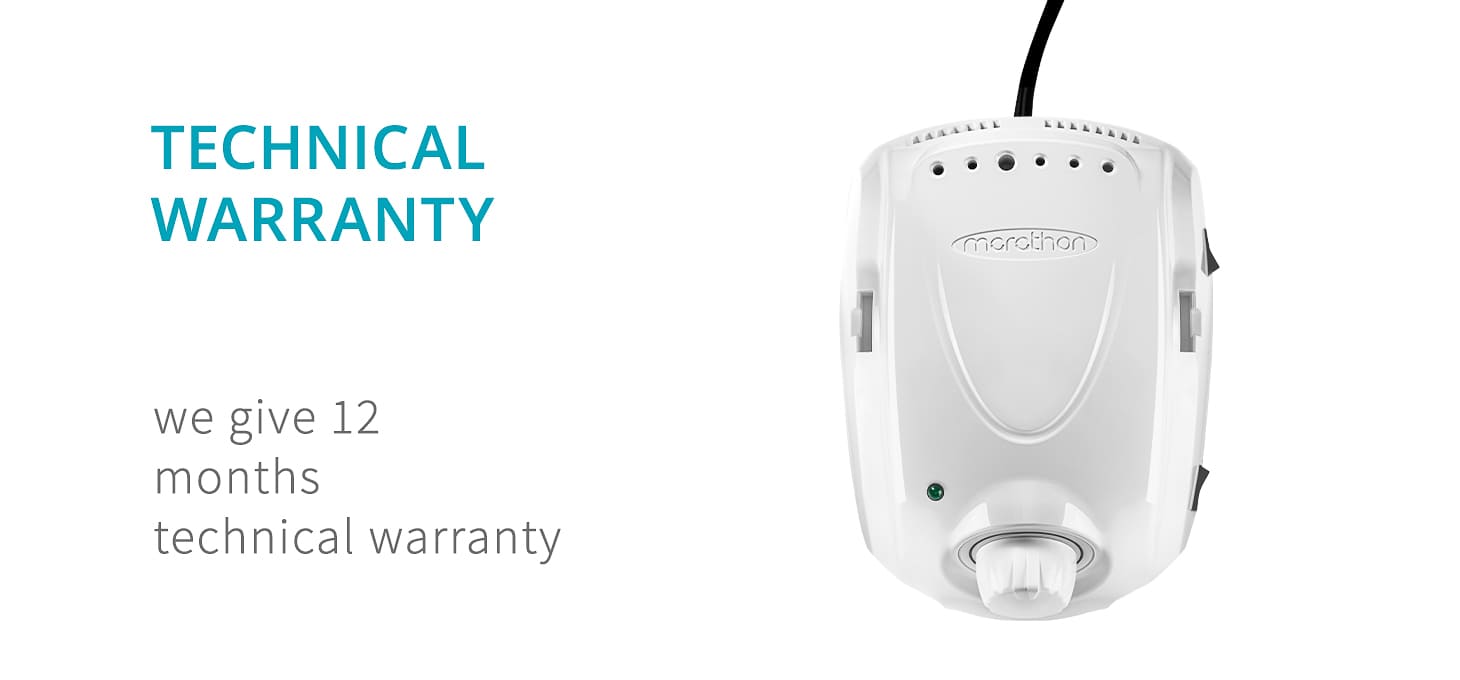 Original Marathon product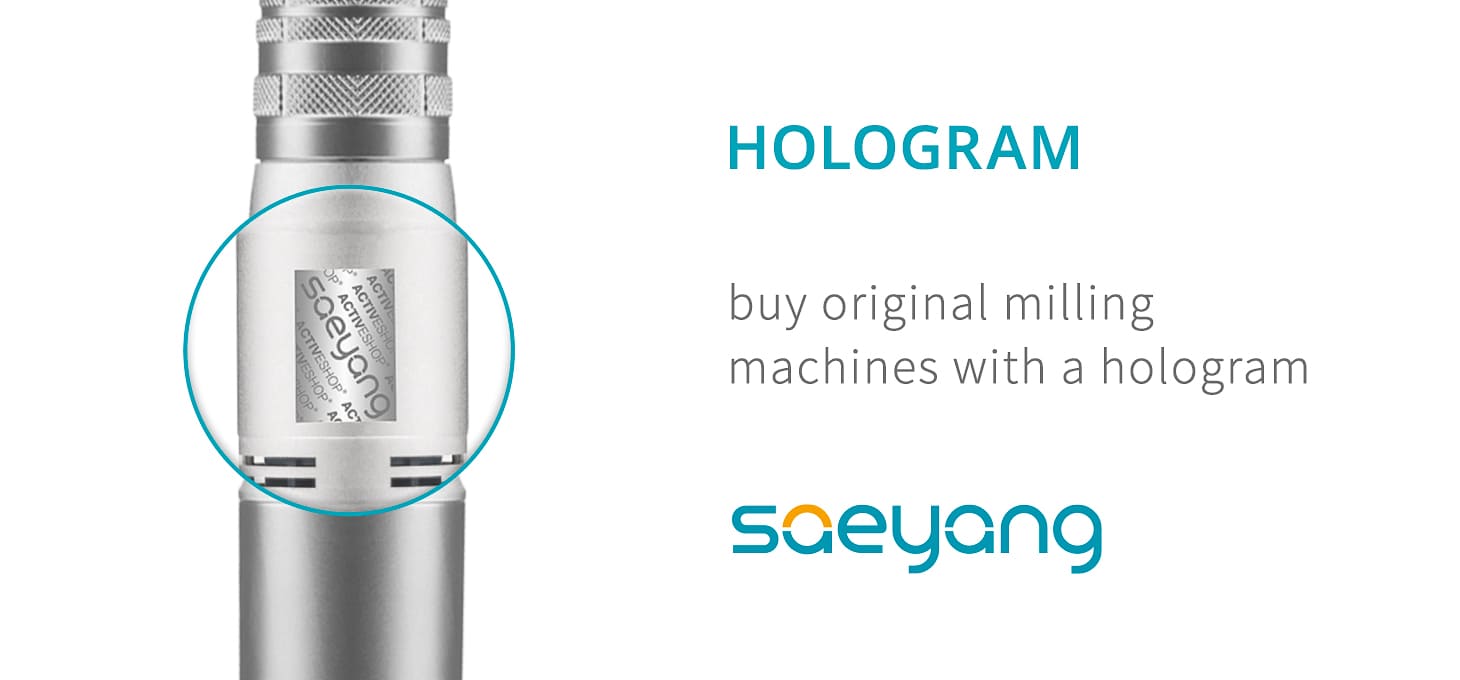 Specification:
A high power of 45W will allow for working in a beauty salon, as well as at home.
Smooth speed control in the range of 0-30 thousand.
Switch off/on and potentiometer (for speed) in the control box
Right and left rotation
Twist-Lock chuck system (easy bit change)
Click system
Optional foot drive (included)
Ergonomic housing
Technical data:
Torque: 2.9 Ncm
Cutter diameter: 2.32
Power: 45W
Power supply: 110-240V / 50-60 Hz
Weight: 1.3 kg
Control box dimensions: 118 mm x 156 mm x 78 mm
Handpiece dimensions: 153 mm x 28 mm
Guarantee: 12 months
Compliant with European Union CE standards: Yes