For many years, the ACTIVESHOP brand has been offering a wide range of products that are suitable for professional use in many industries. In the available assortment, you can find items from various categories, from small essential accessories to specialized equipment, such as cosmetic furniture.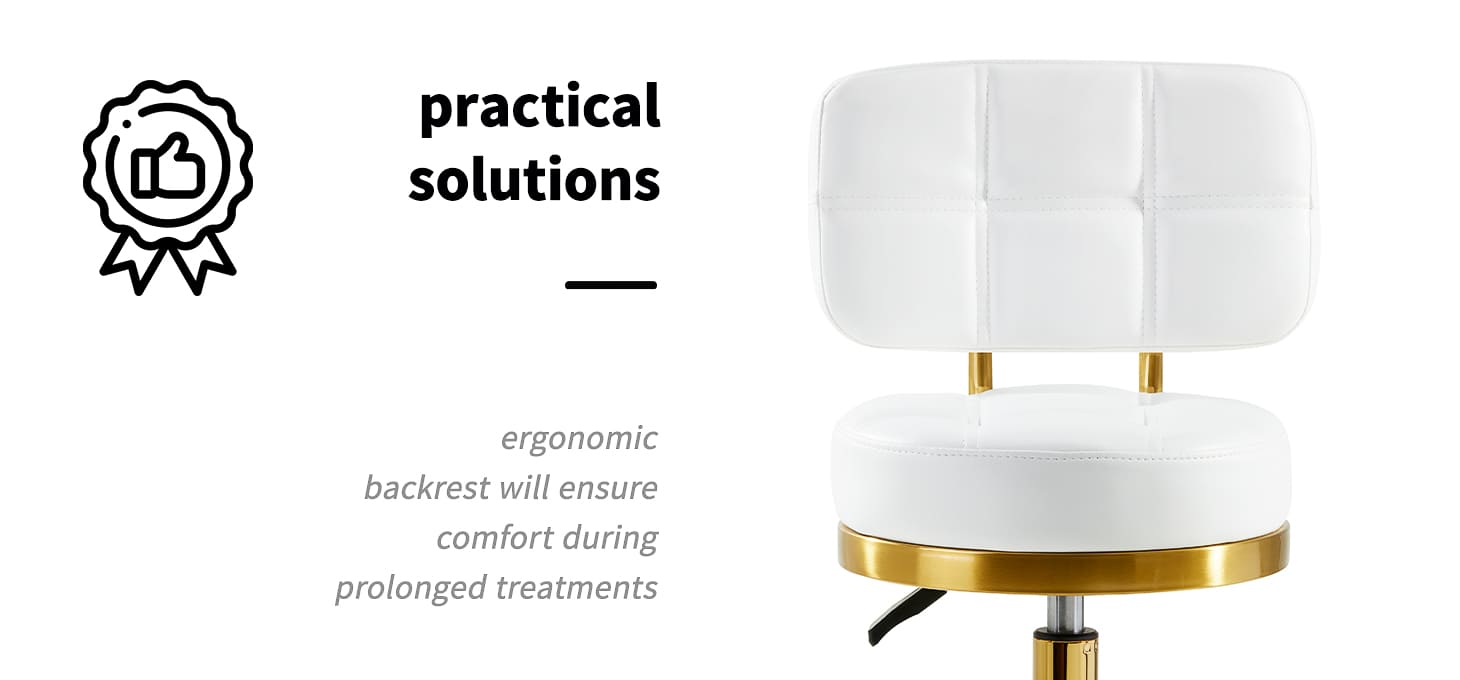 Comfortable stool for a professional salons
The Gold AM-830 cosmetic stool with an ergonomic backrest is a unique solution addressed to professionals who need adequate support for the spine during long hours of work and value comfort. The elegant and functional stool provides comfort, and its aesthetic design will also emphasize the unique character of the salon.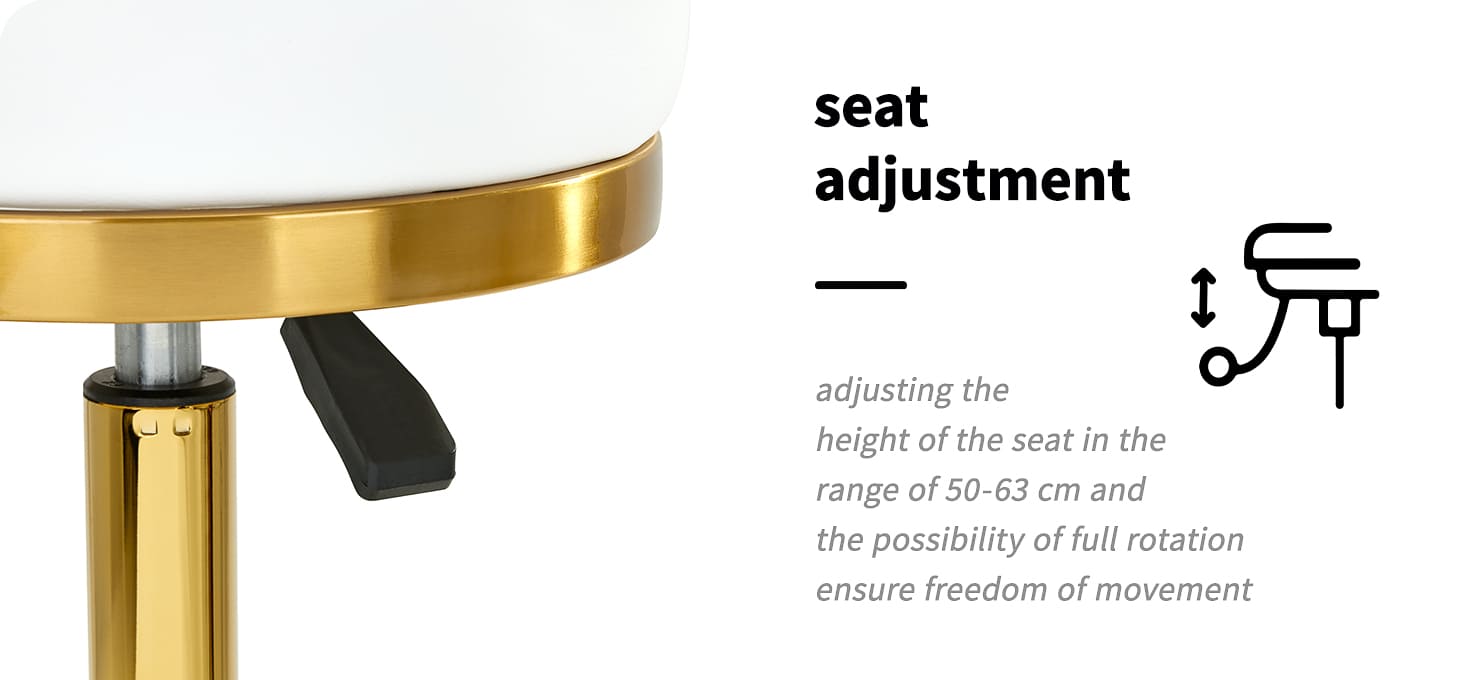 Ergonomics and mobility for working comfort
Height adjustment in the range of 50-63 cm using an efficient gas lift allows the stool to be adjusted to individual needs. This makes it possible to work in an optimal position, which significantly affects the efficiency and comfort of the person performing the procedure. The backrest of the stool has been carefully designed to provide adequate support for the spine, so that even longer work sessions will be carried out in comfort.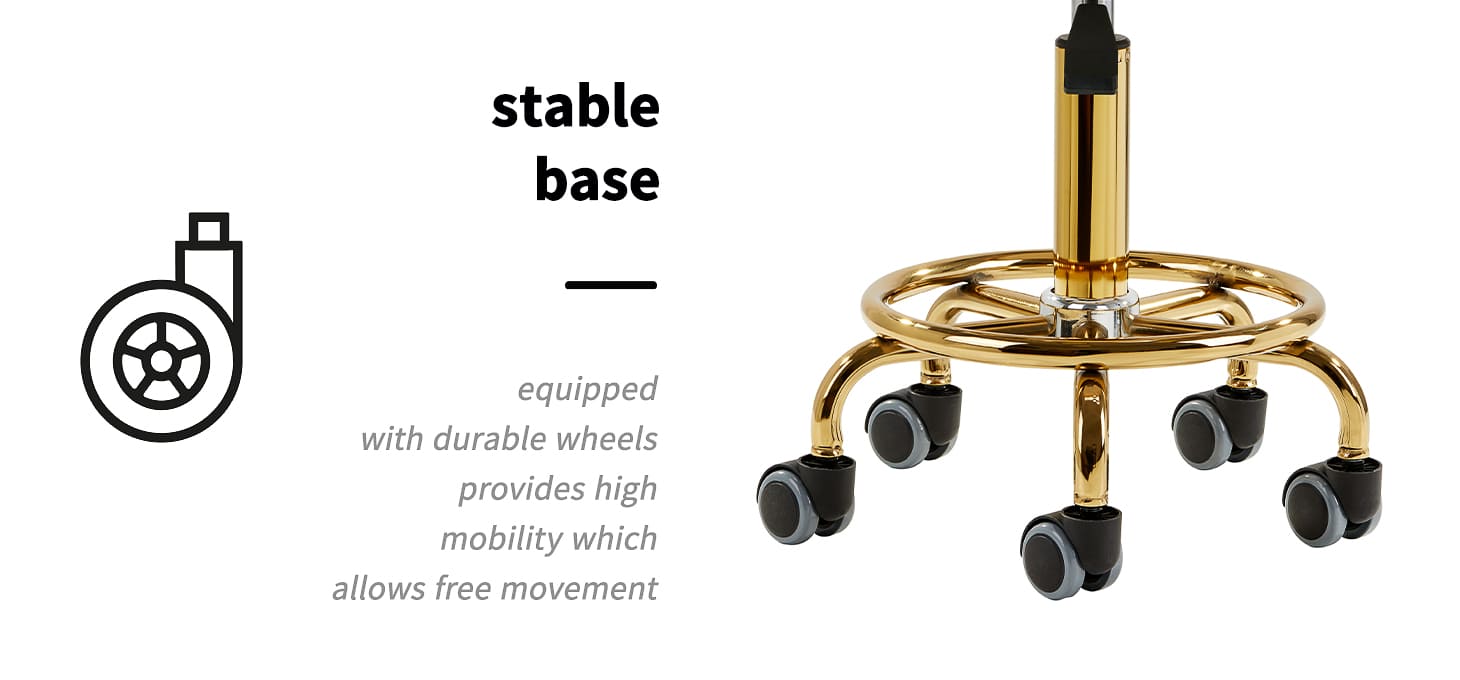 Elegance and comfort in one
The five-star base ensures stability and a sense of security, even during more dynamic movements and frequent position changes. Equipped with durable wheels provides high mobility, which allows you to move freely around the salon. Upholstery made of synthetic leather in shades of white, which is not only durable, but also easy to keep clean. Aesthetic stitching and quilting give it a unique look, and golden decorative elements add a luxurious character that attracts attention. The unique combination of elegance and comfort makes the stool an irreplaceable tool in the work of every professional.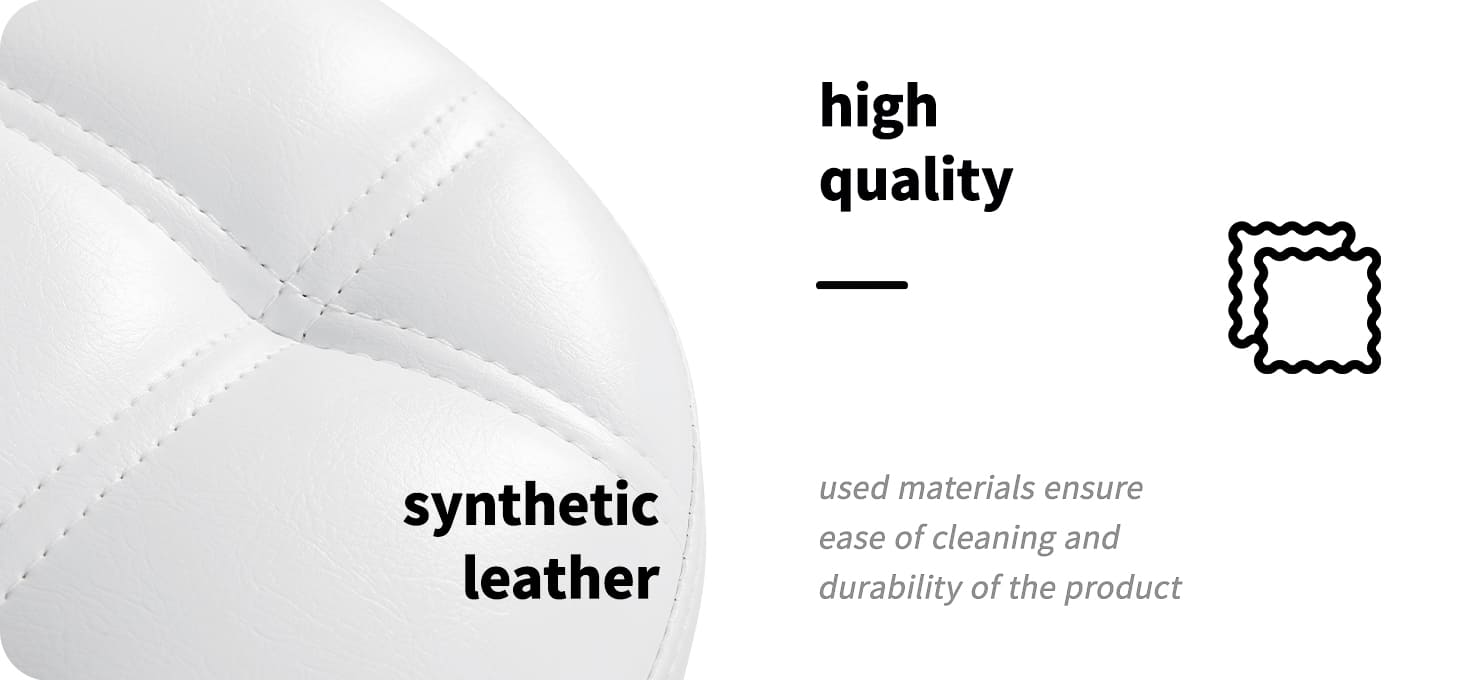 Data:
Upholstery color: shades of white
Actuator: gas lift
Height adjustment: 50-63 cm