Usability and durability
This golden and white stool has a comfortable seat and a backrest covered with ecological leather. It is supported by a stable five-leg base. Made of metal parts, it is durable and resistant to damage. The seat height is efficiently regulated. Plastic wheels allow you to easily change the position. The seat is fully rotatable.
It is a great stool both for a beauty salon or a hairdressing salon, as well as for home use. Gold metal elements have a matte finish. It is elegant and looks good anywhere. The ACTIVESHOP cosmetic stool has a 12-month warranty.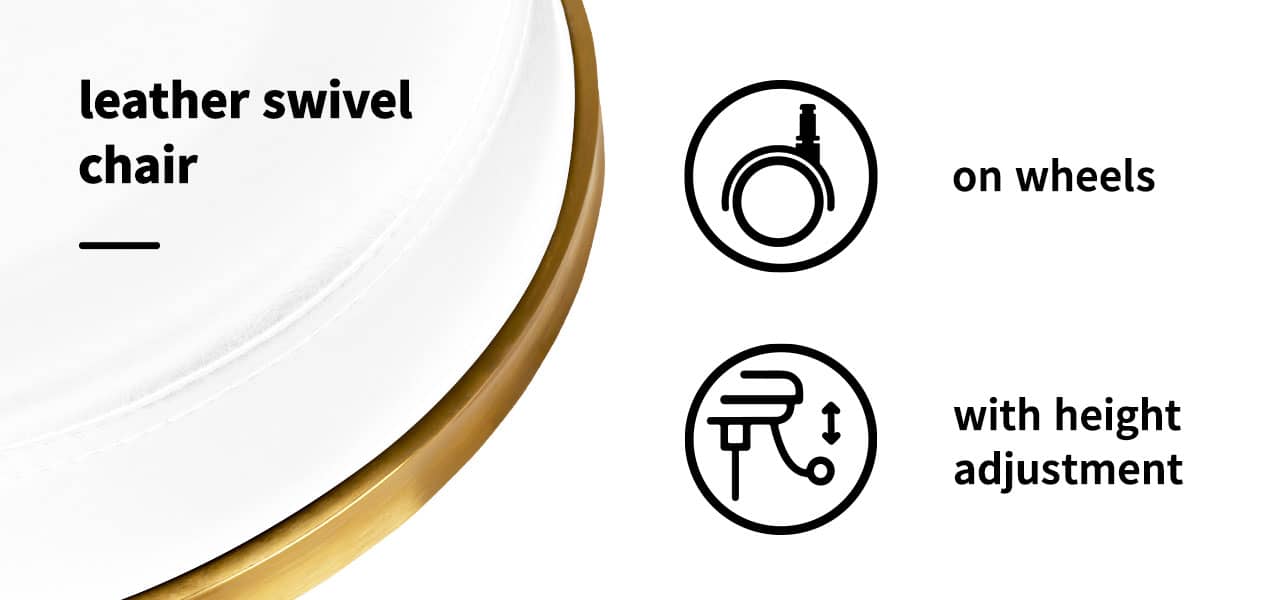 Diameter: 33 cm
Seat: 7.5 cm
Backrest: 27 cm
Min height: 47 cm
Max height: 60 cm