High-quality autoclaves
Lafomed is a brand of high-class autoclaves that have gained recognition in over 50 countries around the world. Autoclaves meet all standards and medical directives. These devices are characterized by low failure rate. Their microprocessors use the latest generation electronic modules. Lafomed autoclaves are highly effective and durable, and their operation is simple and intuitive.

Top class autoclave
The Lafomed LFSS03AA 3 L Touch autoclave with a printer is especially recommended for hospital, dentistry and ophthalmology departments, as well as Biology Institutes conducting research projects. Perfect for hairdressing and beauty salons, tattoo studios, or aesthetic medicine salons. The device is intended for the sterilization of both medical and non-medical tools. Thanks to the cooperation of the technical departments of Lafomed and Activeshop, a device has been created that will satisfy the most demanding users. Top medical class B autoclave sterilization ensures full effectiveness and safety.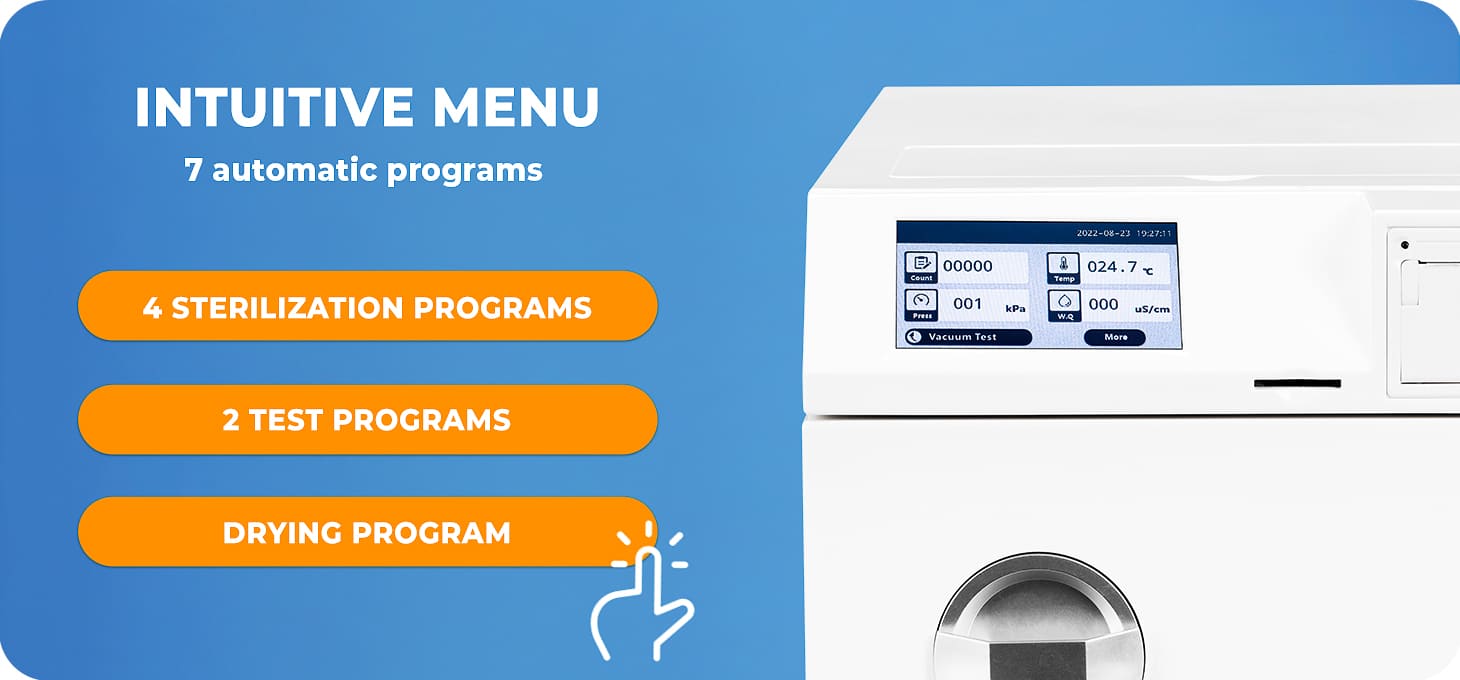 The functionality you will appreciate

It is a compact device with a built-in thermal printer. The autoclave has a touch LCD display and an SD memory card slot where you can save the results of the cycle. It has 7 fully automatic programs; 4 sterilization programs, 2 test programs, and a drying program. The menu is intuitive and the user-friendly interface is in English. The pre-heating and keep warm function will also be useful. The Lafomed Touch 3L autoclave is distinguished by the availability of fast sterilization programs. The shortest cycle for sterilizing instruments takes 6 minutes, including drying, and for wrapped instruments only 8 minutes. The device has a built-in container for clean (distilled) water, which is used for sterilization, as well as a container for used water. The self-diagnosis system will effectively protect against damage and preserve the durability of the device.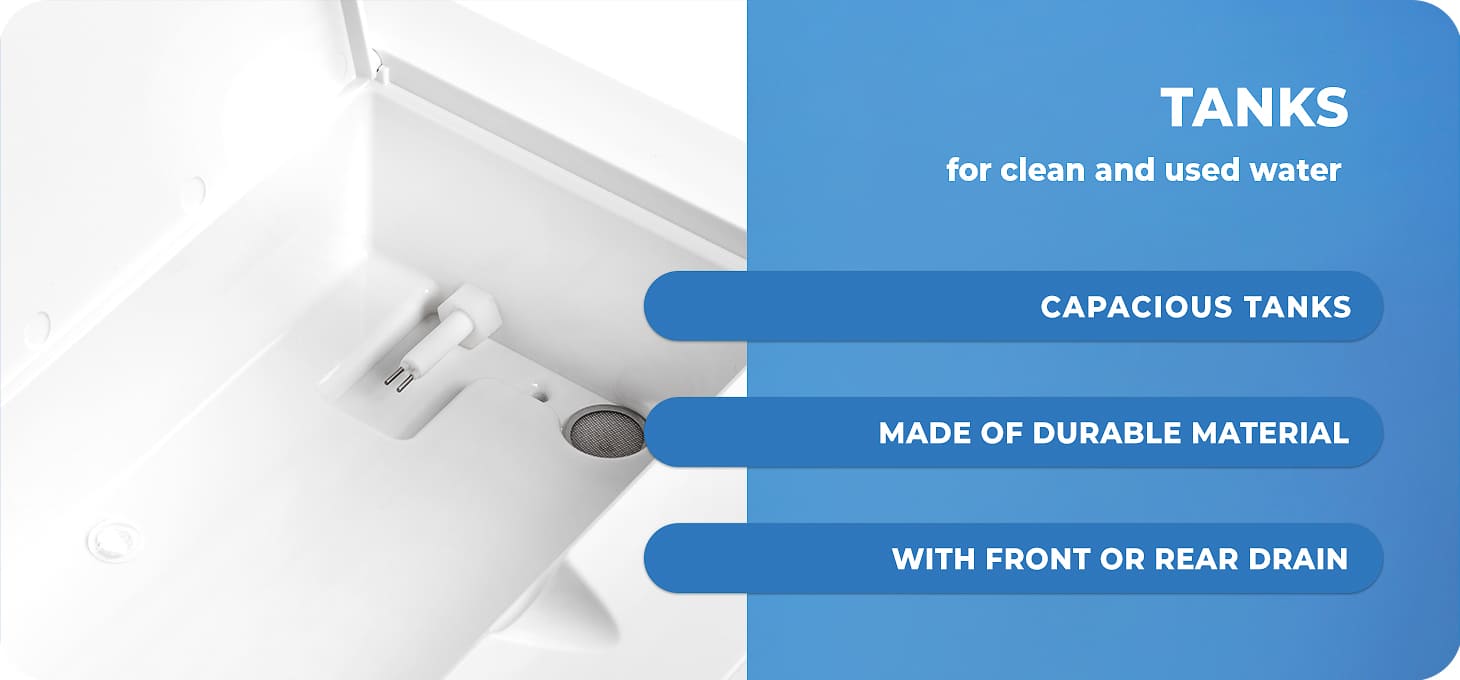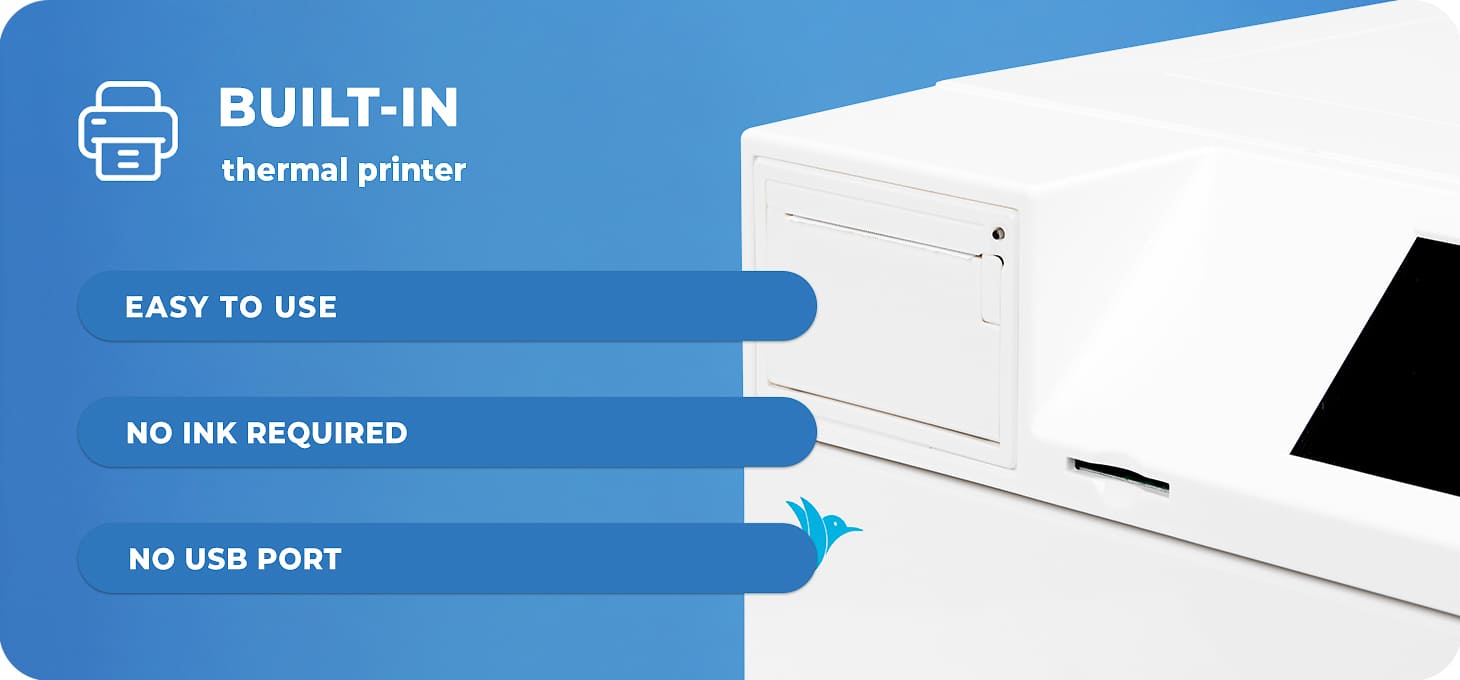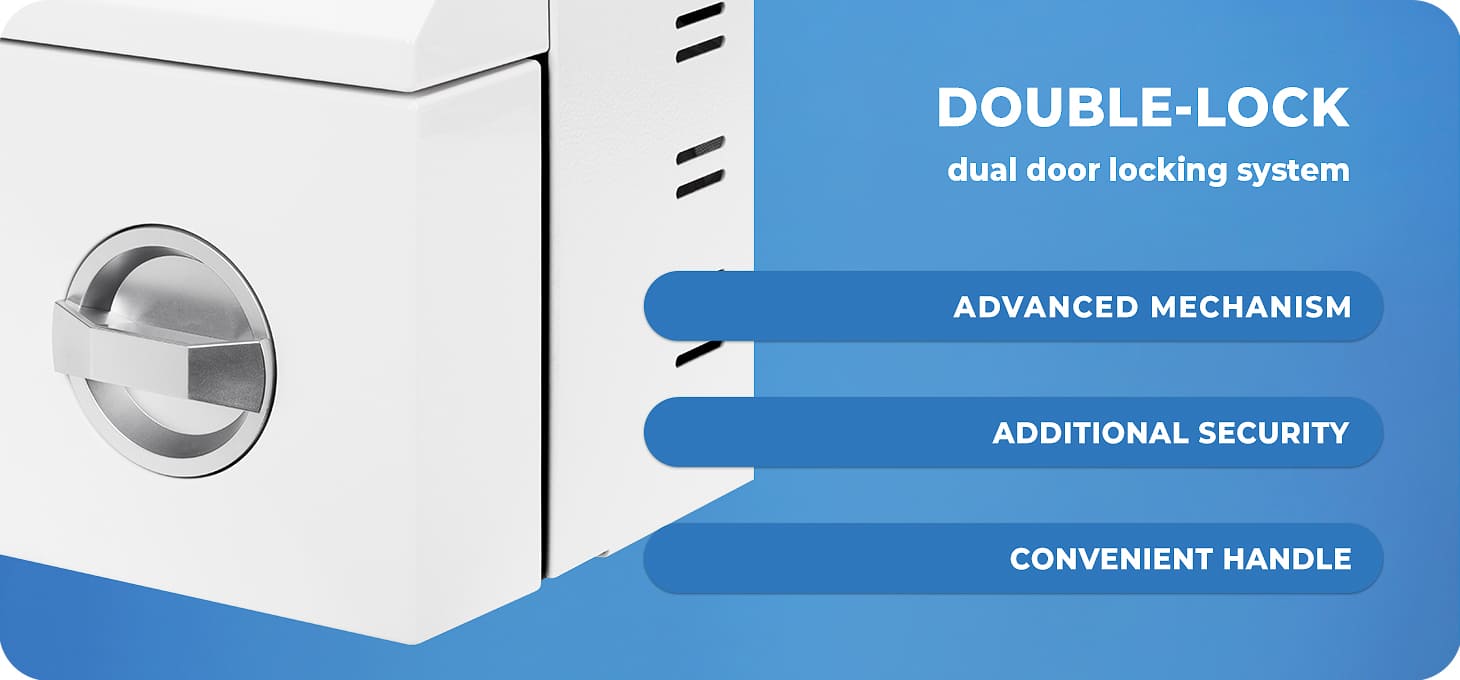 Automatic sterilization programs

| | | |
| --- | --- | --- |
| Sterilization programs | Type of cargo | Total cycle time* |
| 134° Fast | Packaged and unpackaged; solid, textile, hollow | 8 minutes |
| 134° Universal | Packaged and unpackaged; solid, textile, hollow | 10 minutes |
| 121° Universal | Packaged and unpackaged; solid, textile, hollow | 28 minutes |
| 134° Solid | Unpackaged; lite (to be used immediately after sterilization) | 6 minutes |
*Refers to the time after the device has heated up.

Warranty with the possibility of extension (24 + 12)

The Lafomed autoclave is subject to a 24-month warranty. It is worth mentioning here that the warranty is not dependent on the number of autoclave cycles. It is possible to extend the warranty by another 12 months, provided that a paid technical inspection is carried out at an authorized service center before the expiry of the basic warranty. This is an option that applies to devices purchased from August 22, 2022. In addition, a free technical passport is also included!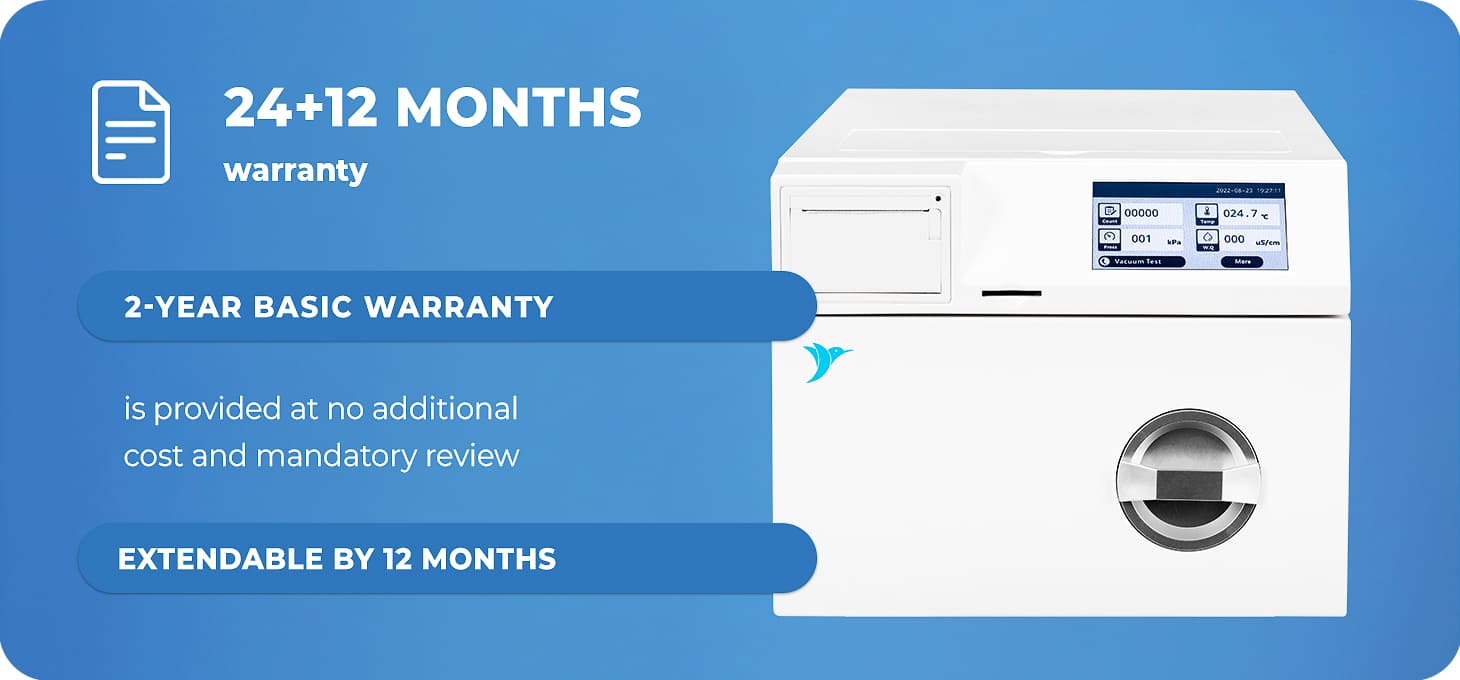 Specification:
| | |
| --- | --- |
| Medical class B | This is the highest class of autoclaves that allow for the most effective sterilization of unpackaged and packed items, regardless of the type of instruments. |
| High quality | Autoclave made according to ISO 13485 and CE 1023 certified. |
| 3L capacity | It is a small but very practical autoclave. Unlike the cassette autoclaves, the 3-liter Lafomed autoclaves have a water tank, an option to adjust the drying time, and the chamber is made of stainless steel. |
| Built-in thermal printer | It does not require the use of ink. |
| Sterilization of loose or packed tools | Class B autoclave allows for sterilization of both unpackaged and packed tools (massive or hollow). |
| LCD display | Indicates time, temperature, pressure, and cycle progress. |
| Easy and efficient operation | The intuitive menu allows you to quickly select a program or set parameters, and the user-friendly interface is in English. |
| 7 automatic programs | 4 sterilization programs, 2 test programs; Bowie & Dick, a vacuum test, and a drying program. |
| Brief sterilization | The fastest program takes 6 minutes including drying and only 8 minutes for wrapped instruments. The autoclave also has the option of controlling the drying time. |
| SD memory card reader | Save data digitally and don't worry about losing or destroying valuable evidence you need. |
| | |
| --- | --- |
| Small dimensions | It takes up little space and is easier to carry than larger autoclaves. |
| Top-class Japanese ULVAC vacuum pump | The presence of this pump allowed to place two tanks (for clean and used water) inside the device. |
| Built-in tanks for clean and used water | Used water can be drained from the front or back of the device |
| Preheating and keeping warm function | After turning it on, the device will start warming up and will keep warm until turned off in order to save time when the sterilization program starts. |
| Self-diagnosis system | Effective protection against damage. |
| Double door lock | Advanced system securing the door mechanically and electronically. |
| Two trays for tools | Optionally, it allows you to insert a dental cassette. |
| 304-grade stainless steel chamber | This makes it extremely durable and more aesthetic and proves the high quality of the device. |
| Meets all the Sanitary and Epidemiological Requirements | This autoclave meets international standards. |
| Warranty | 24-month warranty with the possibility of extending it for another 12 months. |
| Technical passport | The €61.50 passport is included in the set. |
Technical data:

Certificates
CE 1023, ISO 13485
Standard PN-EN 13060: 2004 + A2: 2010
Power
2,9 KW
Voltage
220-240 V
Frequency
50 Hz
Maximum working temperature
137 ℃
Maximum working pressure
0,24 MPa
Design pressure
-0,1 / 0,27 MPa;
Set pressure of the safety valve
0,24 MPa
Safety valve opening pressure
0,24 MPa ~ 0,26 MPa
Clean water tank capacity
1 L
Used water tank capacity
0,8 L
Drying time
1-25 min
Vacuum times
1-10 times
Time control
4-60 min
Chamber capacity
3 liters
External dimensions
24,5 x 29 x 59 cm
Package dimensions
30 x 34 x 65 cm
Chamber dimensions
7,5 x 19; depth. 32 cm
Chamber material
304 stainless steel
Net weight
20 kg
Weight with packaging
24 kg
The set includes Autoclave, drain hose, 2 trays, power cord, tray stand, holder for removing the tray, manual in English, and Technical passport.